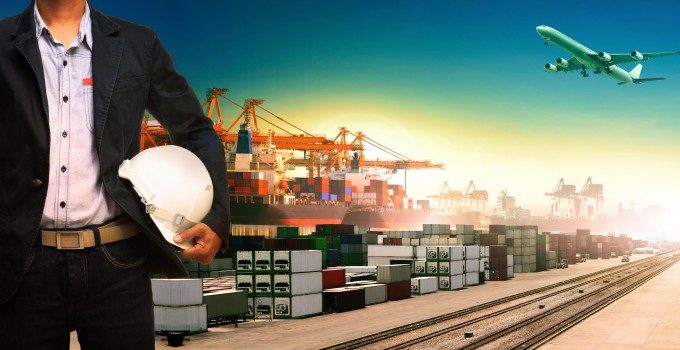 The possibility of Iran's national shipping line re-launching legitimate container shipping operations emerged last week after a European court removed it from the list of companies barred from doing business with the EU.
Islamic Republic of Iran Shipping Lines (IRISL) was originally placed on the EU's sanctions list targeting companies that supported nuclear proliferation in Iran – in its case by shipping proscribed cargo – in 2010 by the European Council.
However, IRISL appealed against the measure and the fourth chamber of the General Court of the EU ruled last week that the council should not have placed it on the list because it could not provide sufficient evidence to support the allegations.
The ruling follows a precedent set by a successful appeal by Saudi Arabian national Yassin Kadi, who had been accused of being an associate of Osama Bin Laden and was placed on the council's list in 2001. However, after he challenged the move, the European Court of Justice ruled that insufficient reasons had been given for his inclusion.
It does not mean that IRISL – nor the other 16 companies listed as IRISL subsidiaries – will be able to immediately return to trading, as the European Council has until 26 November to appeal, and the annulment of their listing cannot take place until after that date.
While in principle the council could appeal against any General Court sanctions decision, it could also decide simply to let the appeal period lapse and then re-list IRISL under another set of criteria which was more recently drawn up, Maya Lester, one of the barristers who represented IRISL at the court, told The Loadstar.
"The previous criteria for designation on the EU's Iranian sanctions required some kind of support for nuclear proliferation," Ms Lester said.
"The newer Iran sanctions are much broader and require only connection with the Iranian government, and this may make them considerably harder to challenge."
Maryam Taher, IRISL's London-based solicitor, agreed but also claimed that relisting IRISL might not be as straightforward as it appeared.
"My colleague Maya Lester is right, as [the] EC has been known to relist/resubmit entities and individuals even sometimes on very similar grounds and, in my view, this might be more likely than EC appealing the decision.
"However, they had listed IRISL on the basis that they alleged it was a state-owned company and hence sanctioning the company would change Iran's attitude towards its nuclear proliferation activities.  In the course of the recent proceedings the court accepted that IRISL was not a state-owned company but an independent commercial entity.  So one wonders on what basis [the] EC might consider relisting IRISL and its subsidiaries," she said.
Ms Taher told The Loadstar that the company's chief aim was to resume day-to-day operations: "They wish to return to their normal business – worldwide shipping."
It will take around two months to see whether that happens, but in the meantime, there was also the interesting prospect that a round of compensation claims could be on their way from companies that were hit by IRISL's listing, she added.
Asked if the line was considering claiming for damages, Ms Taher replied: "Yes, we are currently discussing its application for such compensation. It had declared its intention to do so at the outset."
Equally, Ms Lester said that IRISL suppliers which had been hit by the listing could also take advice on whether they could seek damages. "In theory it is possible to claim damages from the EU institutions and I would not be surprised to see it happen. There have been damages cases in the English courts, as well as in European courts."
One of the UK's largest independent liner agencies, Johnson Stevens, was forced into administration in 2010 as a result of IRISL's listing.