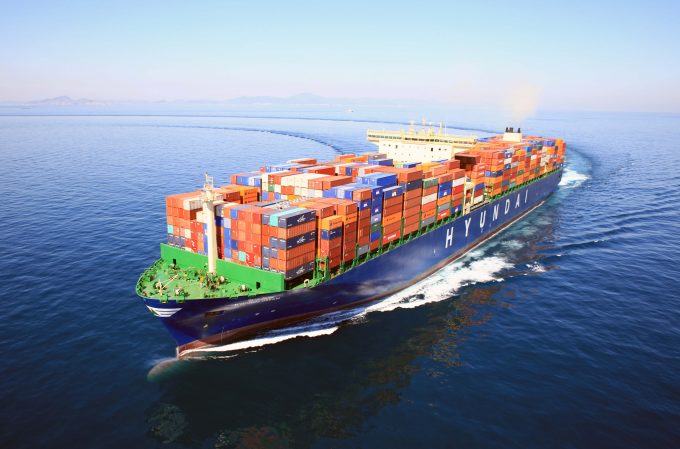 Hyundai Merchant Marine (HMM) handled 46% more containers between April and June this year than last, but its freight rate strategy has kept the South Korean carrier heavily in the red.
HMM's revenue was up by 22% to KRW1.24trn on liftings of 986,000 teu, but it appears that the carrier has opted for a business plan of growth over profit, as its trading resulted in a KRW128bn ($112m) loss for the quarter.
The cumulative loss for the six months was KRW254bn, which, however, is a significant improvement on the loss of KRW417bn recorded for H1 2016.
Its Q2 financial statements were filed on the DART Repository section of the Korean Corporate Filings site on Friday, but have yet to be added to the investor section of HMM's website.
In a comment to the filing, HMM said:"Although revenues increased, which helped narrow the company's operating loss, freight rates remained low, denting our bottom line."
But it added that it expected business conditions to improve in the second half of the year.
Excluded from THE Alliance membership last year, due to its parlous financial situation, HMM managed to survive the fate of bankrupt compatriot Hanjin thanks to a creditor restructuring plan led by state-owned Korean Development Bank (KDB).
The restructure was conditional on HMM joining a major shipping alliance and, in December it announced it had struck a deal for a "strategic cooperation" with the 2M partners, Maersk Line and MSC, to slot charter on their ships between Asia and Europe and Asia and the US.
However, on the transpacific tradelane, HMM operates three services of its own to the US west coast, for which the 2M have slot charter options, and recently reported that container volumes had soared 77% year on year and that it was considering deploying more vessels to meet the strong demand.
Another condition of HMM's continued support from the KDB and other creditors was that the carrier should obtain reduced charter hire rates from shipowners.
After more than six months of very tough negotiations, HMM announced that it had succeeded in reducing daily hire payments by around 20% from several shipowners, including Danaos, despite the normally sacrosanct nature of charter party contracts. Moreover, HMM was up to date with its payments when it started the negotiations, a factor that counted against Hanjin, which wasn't, when it adopted similar negotiating tactics with its counterparties.
Nevertheless, HMM has been badly tainted by the collapse of Hanjin and shippers are known to be cautious of committing large volumes to the carrier. It needs a lengthy period of stability before it can regain shipper confidence.
Indeed, concerns from shippers obliged both Maersk and MSC to pledge that they would not load their boxes onto HMM ships on the transpacific without the express approval of the customers.
In order to achieve the growth on the transpacific HMM has needed to be aggressive with its rate policy. And on the Asia-Europe tradelane, where it does not operate its own ships, the challenge has been even greater.
One source told The Loadstar HMM had been forced to pay "over the odds" for the slot agreement with the 2M to satisfy the conditions of its creditors to be a part of an alliance.