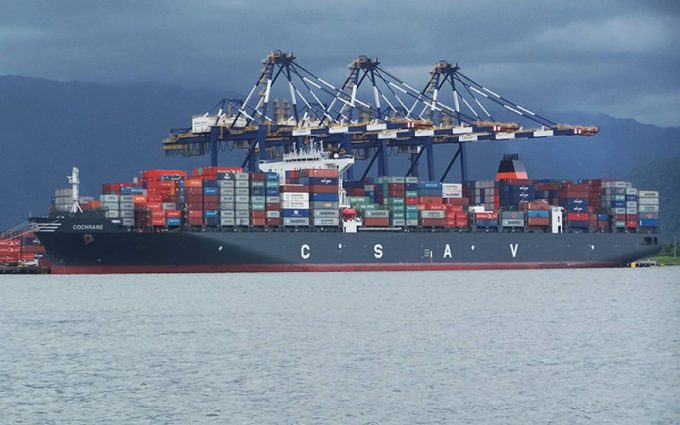 A deteriorating picture of the container freight market outlook is painted by the Maritime Strategies International's (MSI) July Horizon report.
The analysts say they continue to expect container markets to "run out of steam" in the third quarter, with "a sharper drop-off in Q4 as the unwinding supply chain disruptions and cooling consumer demand drive the decline in freight and time charter rates".
Although it expects freight and charter rates "will remain elevated by historical standards", MSI said there could be further erosion.
"The downtrend will continue through to 2023, when we expect the market environment to return closer to pre-pandemic levels," said MSI. "Expectations for further trade growth have been tempered by macroeconomic uncertainties."
Noting that spot rates had been on a downward spiral since the beginning of the year, MSI sees no reason for that trend to be reversed.
"Despite container markets heading into peak season, it now appears the downward pressure of lockdowns in China and relentless hikes in global inflation levels have taken a heavy toll on demand for cargo space," said MSI.
It referred to anecdotal evidence of "bloated warehouses" and "overstocked retail inventories".
The Loadstar has seen several requests from forwarders seeking storage for large quantities of cargo expected to arrive in the UK during August. when distribution centres and retailers' warehouses are said to be "full".
The report says falling rates on the main tradelanes had "driven liners to enact blank sailings to cut back on effective capacity and keep rates buoyant".
It said "persistent supply chain bottlenecks" had "roiled vessel schedules and container box fluidity".
"Inland disruptions have proven to be the largest bottlenecks in slowing down the processing of containers at ports," said MSI, adding that the disruptions were "kicking the can down the road by masking a more deleterious impact on freight rates".
Nevertheless, the impact of weak demand and falling freight rates is yet to be felt in the containership charter market.
"Time charter markets remained in healthy territory in recent weeks as the continued dearth of tonnage limited charterers' bargaining power," said MSI.
However, there is always a lag between freight rates and containership charter hire rates, as was the case during the consumer demand surge in the midst of the pandemic, when charter rates were slow to catch up, partly due to existing time charter periods.
MSI's outlook for vessel earnings predicts a significant fall in daily hire rates for all sizes by Q1 23, with, for example, the rate for a typical 8,500 teu vessels plunging 50% from the peak earlier this year, to $80,000 a day.
Shipowners have, in general, held out for charter parties with a duration of two years or more, so they will initially be insulated from the fall in daily hire rates.
And, according to the MSI analysts, contagion will spread to asset values, with the same size vessel seeing its second-hand value tumbling by half during the same period, to around $75m. The prediction of falling asset values could put a brake on further second-hand purchase deals in the S&P pipeline.
Meanwhile, as the market returns to some form of normalcy, there are already rumours beginning to circulate of some newbuild orders being postponed or cancelled.