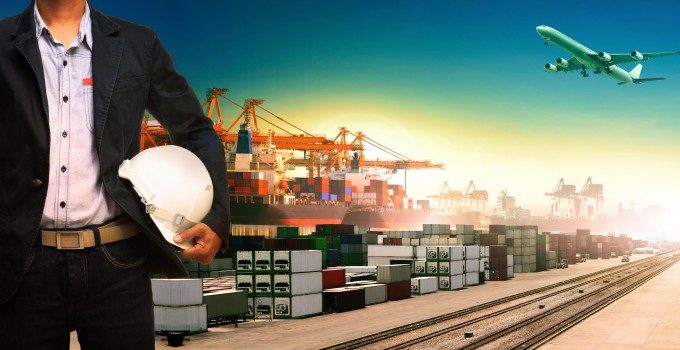 Rising ocean and air freight volumes into and out of Africa have triggered an exponential increase in the number of unscrupulous agents. Over the past year many freight forwarding companies have launched, which do not fulfill contracts and often leave shippers or international freight partners facing lost cargo and hefty financial penalties.
Speaking at this week's WCA conference in Bangkok, Harold Eboso (pictured second from left), business development manager for Kenya-based Cargo World Logistics (CWL) said: "We want to warn our fellow agents that there are many start-up companies forming in Africa that come to market and gain business by undercutting the rates. If the shipment is pre-paid, the cargo is then dumped and the agent disappears. They will then repeat this process under a different company name or address. There are a whole range of other scams these 'companies' are indulging in, and it is victimising innocent shippers and independent forwarders that then pay a hefty penalty."
Mr Eboso said that to save $200 on a shipment it could end up costing the shipper or forwarder tens of thousands of dollars and complete loss of trust. "We call these mushroom agents and they are popping up all over Africa. What is frustrating is that there are very many good African agents and we are all affected by their actions. This is why we feel membership of a good reputable global network is so important."
His comments were backed by Tanzania-based Malai Freight Forwarders. Commercial manager Jonah Kyathe said that one of the greatest challenges this trend created was that there was no level playing field.
"These are companies that don't care about their customers – they are operating underground; they don't pay taxes; they offer ridiculously low rates and shippers need to be very careful who they are dealing with. They need to ask themselves whether the rates they are being offered are real – they should know that cheap means expensive."
In addition, director Siri Malai called on WCA members in Tanzania, of which there are seven, to "come together to work as a team to keep rogues out of the business".
"I do not mean to share rate information, but to increase the level of professionalism. There is legislation but the truth is that it is very corrupt and this legislation can sometimes be bypassed with money," he said.
However, at the same time, both companies said that bona fide independent forwarders were able to offer both better rates and levels of service than multinationals who view the continent as a source for new growth opportunities.
Mr Eboso said: "We are 100% in Africa and we are now giving the multinationals a really tough time in our markets as they cannot match the local expertise and range of services we can offer. They also cannot match us on rates, so month-on-month we are taking market share from companies such as SDV."
Mr Kyathe added that multinationals such as Kuhene + Nagel and DHL were losing market share in Tanzania because of their failure to serve SME shippers. "Their rates are too high for smaller shippers and the service levels are poor because they just focus on the largest shippers."
CWL managing director, KV Ranjith, (pictured far right) said that African inbound trade remains very healthy, driven by China and India, but he added that European and North American investment in the region was also increasing.
"In Kenya we expect a rapid rise in volumes this year following the national elections being held this week. New rail, road and many other infrastructure projects were put on hold until the new government is formed. The release of these funds will lead to a rapid rise in volumes and presents a fantastic opportunity for independent freight forwarders."