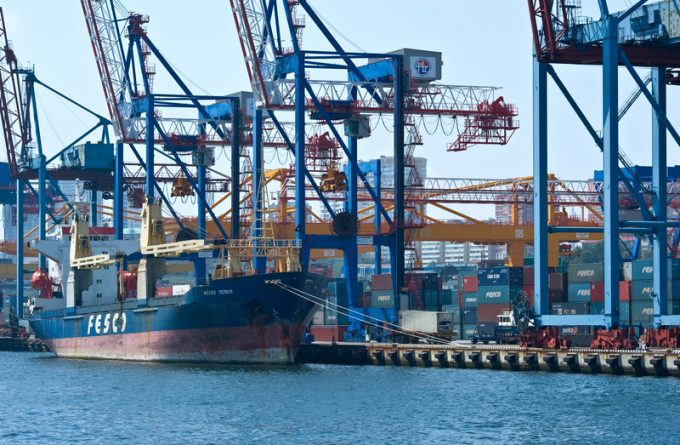 Russian container shipping line Fesco and state rail operator RZD have launched a service to ship boxes from Korea to Europe via the Trans-Siberian Railway.
The two companies said the launch followed a trial shipment last month from the South Korean container hub of Pusan to the Polish rail terminal at Brzeg Dolny.
The shipment moved on a Fesco vessel to its terminal at Russia's pacific port of Vladivostok and then by rail, first to Brest, where it was transhipped to wagons on the standard European rail gauge. After arriving at Brzeg Dolny, it was moved by truck to the consignee's warehouse at Wroclaw in Poland.
Total transit time was 21 days,
"The rail delivery is faster than deepsea transportation," said Vyacheslav Valentik, director general of RZD Logistics. "Now we offer it to our clients from the republic of Korea to assess the economical efficiency of the service.
"In fact, the more cargo transported by Trans-Siberian landbridge, the more affordable the service is to the clients."
FESCO president Alexander Isurin added: "Europe is one of the biggest consumer markets in the world, with many high-value-added products manufactured, the components and parts for which are delivered from countries of Asia and the Pacific.
"Delivery time is significant for them, and the route through the Russian Far East is the most attractive in terms of saving time and managing sustainable deliveries."
The shipment followed an earlier launch of a similar service from the Japanese port of Yokohama, also to Wroclaw.