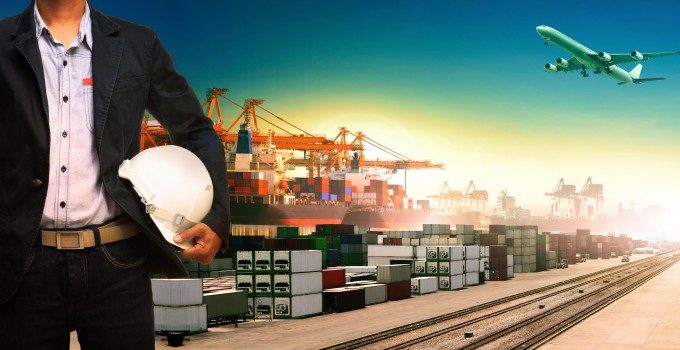 Tentative signs of an economic recovery in some of the European states most devastated by the Eurozone crisis appeared to be emerging in the latter stages of the first quarter of this year, according to Goldman Sachs.
Spain and Portugal, two countries that have teetered on the brink of economic collapse for an extended period of time, showed resurgent container and air cargo figures, albeit experiencing growth from hitherto unplumbed depths, which have led analysts to postulate that the region may be undergoing a new period of growth.
"Activity levels in Southern Europe have picked up consistently across transport markets and countries, albeit from a low base. We highlight a return to positive throughput growth in Spanish and Portuguese container ports during the first quarter, a pick-up in Spanish air cargo traffic, and improving (though still negative) year-on-year growth in Spanish and Italian toll road traffic," noted last week's bank report.
Statistics from Spain's national ports authority, Puertos del Estado, present a slightly more nuanced picture, however. Total container volumes at the country's ports in the first four months of the year were actually down 3.5% year-on-year to 4.37m teu from 5.32m teu in the first four months of last year, propelled by an 8.9% drop in transhipment volumes.
At the same time however, its import-export gateway traffic over the period rose by 6.4% to 1.58m teu, an increase of nearly 100,000 teu over the first four months of 2012. By way of one example, the port of Barcelona said exports over its box quays in the period were 13% up year-on-year.
In Portugal, the port of Sines, controlled by Singapore operator PSA, and which counts Mediterranean Shipping Co as its largest customer, handled just over 189,000 teu for the first quarter of the year, representing growth of 54% compared with the first quarter of last year, when it handled 122,500 teu. Admittedly, these remain relatively small numbers in the absolute sense, but they do give cause for further optimism on the back of this Bloomberg report on a rebound in Portuguese exports.
In March, PSA Sines announced that it was moving ahead with the final phase of its building programme, with the construction of a final 210 metres of quay taking its overall quay length to 910 metres.
The recent traffic developments appear to have been reflected in slightly stronger freight rates, following the implementation of a peak season surcharge by carriers in the region of $500 per teu which took the Shanghai Containerised Freight Index Asia-Med rate back above the $1,000 per teu mark, and in the following week, ending last Friday, it grew further to rest at $1,222 per teu.
In contrast, the same week saw the Asia-North Europe leg drop by $40 to $558 per teu, well below break-even levels for container carriers.