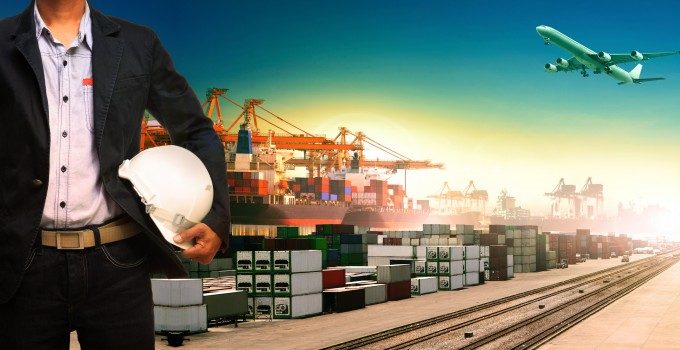 UK-based containership owner Global Ship Lease (GSL) has revealed it has contracted revenue of $900m in long-term charters on 15 of its fleet of 17 ships with French carrier CMA CGM, which it said "substantially insulated it from market instability".
The New York Stock Exchange-listed company, which is 45% owned by CMA CGM and since May this year has two CMA CGM executives sitting on its board of directors.
During its second quarter interim teleconference yesterday GSL chief executive Ian Webber said container freight markets "remained volatile" and noted that carriers' success in implementing general rate increases across global trade lanes had been "short-lived".
"CMA CGM", said Mr Webber, "continued to deliver results towards the top of its industry", but he did not speculate on the carrier's future plans in the aftermath of the Chinese veto of the proposed P3 alliance with Maersk Line and MSC, and thereafter its exclusion from the diluted 2M alliance proposal made by the two container lines.
The 15 vessels that GSL have on charter to CMA CGM have an average time charter remaining of 7.3 years, albeit that in the case of four geared 2,200teu ships these were recently extended at a reduced daily hire.
Moreover, two 17-year-old 4,113teu Panamax ships that were off-hired by CMA CGM at the beginning of the year have now been fixed, respectively from 7 May and 16 July, with Sea Consortium for its X-Press Feeders network for six-month periods with options.
The temporary loss of charter hire and repositioning costs of the two ships dented the revenue of GSL during the second quarter, which came down from $35.9m in the same period of 2013 to $33.5m this year.
This resulted in a net loss on paper in in the second quarter for GSL of $2.3m compared to a profit of $10.1m in the same period last year.
The fixture with Sea Consortium was described by Mr Webber as a breakthrough in GSL's strategy to diversify its client base, and he said that establishing additional commercial relationships with new clients was a priority.
Following a restructuring of its credit arrangements in mid-March, Mr Webber alluded to an $80m war chest that it has available to purchase containerships at the current "attractive asset values" and he said that he was much "encouraged by the potential deals in the market".
Nevertheless, Mr Webber said GSL did not want to "get carried away in the chase" and would remain "highly disciplined" in its purchases, preferring not to "grow for growth's sake".
As an example Mr Webber noted that of the 35 to 40 containerships that had changed hands in the last quarter, none had been purchased by GSL despite it being "actively engaged" in a number of negotiations.
He said that GSL's ideal acquisition candidate was a ship coming to the market with a minimum of 18 months charter hire remaining – distressed ships owned by German KG funds with little or no charter hire remaining were not of interest.
In this regard Mr Webber said that GSL had to renew its position and credibility in the sales and purchase market to find the right ship purchase candidates at the right price.
According to vesselsvalue.com GSL's 17-ship fleet has an average age of 11 years, a current asset value of $254.5m and a scrap value of $146.6m.