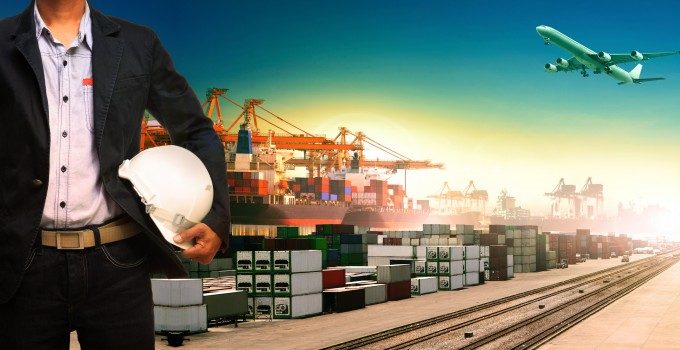 The "violence" of the third container freight rate war in eight years was "quite shocking", said Maersk Line chief commercial officer Vincent Clerc today at the AP Møller Maersk Capital Markets Day in Copenhagen.
And to help avoid further price battles, chief financial, strategy & transformation officer Jakob Stausholm said: "Our intent is to create a digital world of logistics."
However, he admitted that transforming the 100-year-old company into the digital world would not be easy.
At the annual investor event, APMM executives also provided more colour on the company's reorganisation into two divisions: Transport & Logistics (T&L) and Energy.
With the decision to "separate" the Energy division businesses from the group in the form of joint ventures, mergers or listings, the focus is now on replacing its 25% revenue contribution through organic and inorganic growth within T&L,
APMM CEO Soren Skou said the acquisition of Hamburg Süd was the "first step in realising this ambition". The takeover of the German shipping group was "a rare opportunity", he said.
Mr Skou said the integration of Maersk Line, APM Terminals, Damco, Svitzer and Maersk Container Industry into the T&L division unlocked "immediate commercial and cost synergies", by the better utilisation of assets and the development of new digital solutions.
Mr Clerc claimed the T&L division would "vastly improve the customer offering through improved reliability, innovation, tailor-made solutions and an expanded product exposure".
Much of this he said would come from the combination of Damco's product range, including customs house brokerage, cargo insurance, supply chain solutions and inland transportation, with the container line's large customer base.
The objective, according to Mr Clerc, was to achieve a "higher share of wallet" – attracting more of customers' total logistics spend.
Mr Clerc advised that for January to September, 36% of Maersk Line's carryings consisted of spot cargo, 20% was short-term cargo of 1-3 months and contract business, regarded as three-months or more, was at 45%.
Harking back to the most recent rates war, Mr Clerc said: "The violence was quite shocking,", but he claimed "things are starting to self-correct".
Cost leadership, was the foundation for growing the T&L business, according to presentations from Soren Toft, chief operating officer of Maersk Line, and Morten Engelstoft, CEO of APM Terminals.
Notwithstanding that Maersk Line's asset utilisation had shown continued improvement – vessel utilisation up at 93% and container turn (the average number of times a container is shipped) also up at 4.7 a year – the executives believed "new levers" were required to achieve satisfactory profitability.
The emphasis was on the digital plan, which was said by all presenters to represent the changing face of the company.
Mr Engelstoft said it been "a tough year" for APMT, but the terminal operator was set to benefit from Maersk Line's growth – 32% of the carrier's moves are at APM Terminals – its VSA partnerships and, not least, the impact of Hamburg Süd throughput.
It was said that the new focus for APMT had moved from a capex-led growth, to cost leadership and asset utilisation.