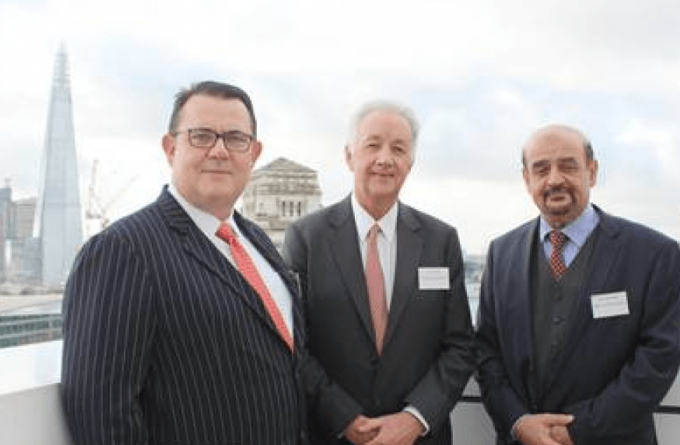 A new global ship agency, WaterFront Maritime Service, will go live on 1 April with a network reach of 299 offices in 49 countries.
Sharaf Shipping Agencies and Ben Line Agencies have teamed up to focus on providing agency services for wet and dry bulk shipping and the commodity markets.
At a press conference in London, WaterFront CEO Terry Gidlow said: "This is a bold move by two of the industry's most respected regional port agencies and will set a new standard.
"Clients have been calling for a port agency that can provide the best of both worlds; an agency that has real in-depth regional expertise but a single global approach," he claimed.
WaterFront is equally owned by Sharaf and Ben Line, but will operate independently from headquarters in Dubai. Duncan Ramsey, a 35-year veteran of the original Ben Line and currently MD of Ben Line Agencies, is chairman.
He said: "Ben Line has been providing shipping services across Asia for more than 150 years. We know this business and region well…WaterFront leverages our strengths and capabilities as a business…providing our customers with global access and solutions that help them to compete."
Kapil Celly, a director at Sharaf and WaterFront, said that despite Sharaf's "commanding presence" across the Middle East, Africa and the Indian sub-continent, "our customer base is global and requires global expertise".
Mr Gidlow said WaterFront would focus its services on ship owners and operators, charterers, managers and traders involved in commodity trading, as well as heavy ift and project cargo. He said that while the new agency was not specifically targeting containership agency business, it could be covered.
WaterFront expects to handle some 28,000 port calls a year and wanted to be the "eyes, ears and boots on the ground" for its principals, he added.
It would be "business volume-driven, not rate-driven" in terms of agency fees, claimed Mr Gidlow, who nonetheless acknowledged that fees had been squeezed in many shipping sectors as markets had plummeted in recent years.
Faced with a cheaper rate from a competitor agency, Mr Gidlow said WaterFront would endeavour to add value by "sitting down with the client to create supply chain efficiencies through analysis of operational and market data".
WaterFront claims that from 1 April "no location will be uncovered" by its agency services and is currently vetting sub agents to provide network support in regions such as Europe and Latin America.
Speaking to The Loadstar after the event, Mr Gidlow said acquisitions were not on the radar for WaterFront, but would not rule it out "if the right opportunity came along".
He said he expected some consolidation in the port agency industry, as has been the case in other shipping sectors.