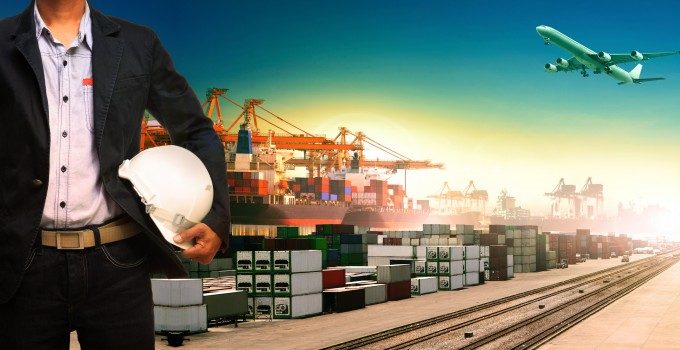 Hapag-Lloyd lost $80m in the second quarter, taking its net loss after six months to $122m.
It blamed what it called a "disappointing" result on "intense competition" and "higher operational costs".
However, the company, which issued a profit warning in June, said there was evidence of a recovery in freight rates in the third quarter.
Chief executive Rolf Habben Jansen said the Q2 result was "somewhat disappointing" and that it was "definitely not an easy market".
Offering some comfort to anxious investors, he said: "For the remainder of the year, we see a slow but steady improving market environment, but we recognise that there are still significant geopolitical uncertainties that could influence the market.
"This only reinforces the necessity to be able to react quickly when needed – and we will therefore accelerate some of our digitalisation initiatives and finalise our new strategy until the end of the year."
Elaborating on other potential savings Mr Habben Jansen said Hapag-Lloyd expected to negotiate a reduction in terminal costs on upcoming renewals, and added that the carrier was "trying to trim capacity on services where we are losing too much money".
Hapag-Lloyd transported 5.8m teu in the first six months, which was 39% higher than the same period of 2017, however on a like-for-like basis, and discounting the merged UASC business, the increase was 4%.
Revenue was up 34% to $6.6bn, but the carrier's average rate per teu declined 4% to $1,020 – although excluding UASC, the carrier's average rate was up by 3%.
At the ebitda level, Hapag-Lloyd improved on H1 17, returning a positive $515m, compared with $397m the year before.
Hapag-Lloyd has faced higher ship charter and intermodal costs, but the biggest impact was from rising fuel prices, with the average cost of bunkers jumping 23% on the previous half-year, to $385 per tonne.
And there was a further spike in fuel costs in the second quarter, fuel hitting an average of $399 per tonne.
Despite rolling out emergency bunker recovery surcharges across its network, the carrier was unable to mitigate the full extent of these extra costs. Nonetheless, Mr Habben Jansen argued that the carrier had been "fairly successful in pushing through bunker surcharges" and was optimistic that Hapag-Lloyd would be compensated for the higher fuel costs associated with the IMO's 0.5% sulphur cap regulations from January 2020.
Lars Jensen, CEO and partner at SeaIntelligence Consulting, said: "This [Hapag-Lloyd results] story is very likely to be repeated for the other main carriers, as they are similarly exposed to the oil prices and lack of freight rate increases. Clearly, the carriers' collective panic attack in the early summer when they were announcing emergency bunker surcharges did not salvage the Q2 results."
Mr Habben Jansen estimated the extra cost of bunkering with low-sulphur fuel to be around $100 per teu, which would need to be recovered as early as the fourth quarter of next year as the more expensive compliant fuel is loaded to the ships' tanks.