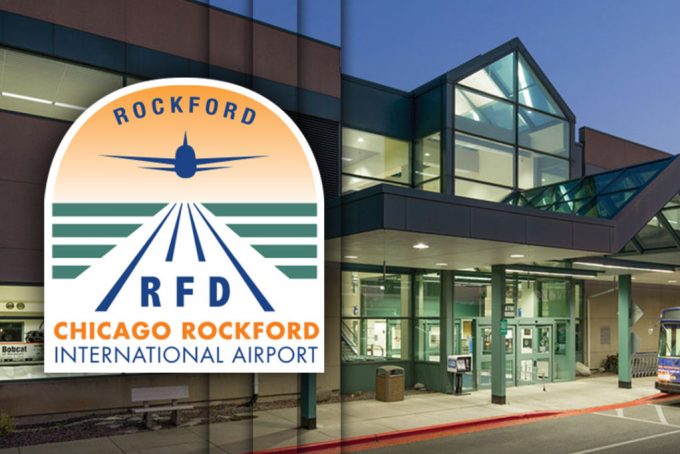 Ken Ryan, director of cargo at Chicago Rockford International Airport (RFD), is looking forward to a boost for a recently established freighter connection across the Atlantic.
In June, German forwarder Senator International extended its dedicated transatlantic freighter service from Germany's Hahn Airport to Greenville-Spartanburg (GSP) in South Carolina, to a weekly connection to RFD. Senator runs multiple weekly flights on the Hahn-GSP route.
"And we're expecting this to increase to three times a week," Mr Ryan said.
As the second-largest US hub in the UPS network, RFD's growth in recent years has been driven primarily by parcel traffic, but was further boosted by the launch of  dedicated freighter flights for Amazon.
The arrival of the B747-400 freighter for Senator marked the first regular international heavy freight operation for the airport.
At the launch of the service, Senator management described the airport as "an optimal distribution option for the entire Midwest of the US", and according to Mr Ryan, there is more interest in all-cargo operations to RFD.
"What we're seeing is a distinct uptick, particularly from forwarders with regular charters," he said, adding that freighter operators had also shown interest.
Senator has been using dedicated freighter capacity across the Atlantic on a regular basis since 2016. In 2018 it started a similar operation to South Africa.
Bryan Schreiber, manager air cargo business development at Columbus Regional Airport Authority, also sees forwarders in the driving seat of emerging regular freighter operations. He has been talking with several forwarders about using Rickenbacker Airport as a gateway to the US market.
"We've had conversations with airlines already pre-Covid, but a lot is driven by forwarders," he said. "Airlines have been so busy chartering, reconfiguring their networks. They're focused on that," he said.
Between mid-May and late June, New York-based forwarder Wen-Parker Logistics ran dedicated cargo charters from Hanoi to Rickenbacker, for the most part carrying PPE traffic.
"It seems to be a trend," said Mr Schreiber. "It was not just Wen-Parker. We probably had four or five forwarders doing the same; taking on more charter capacity and even building more controlled space networks seems to be a trend that was accelerated by Covid.  We'll be watching closely and partnering with those that would like an airport partner like Rickenbacker."
Falling demand for PPE and the resumption of passenger flights has raised questions about the need for dedicated freighter operations, but the recent surges in Covid-19 infection rates in multiple locations have forced passenger airlines to scale-back their expansion plans, so capacity should remain tight and rates sufficiently lofty as a result, keeping interest in dedicated freighters high.
For both RFD and Rickenbacker, heavy cargo operations are based on flows into the US. Finding exports for the backhaul has been challenging, particularly this year as US exports have declined.
"Covid-19 has depressed US exports. We're mirroring the industry in that," Mr Schreiber said. "Everybody needs the backhaul. Everybody competes for that," he added.
He stressed the multimodal set-up in the Columbus area: "Columbus has a logistics ecosystem. That's why there is such a heavy distribution presence. All work together, including our FTZ," he said, adding that the forwarder presence in the area predominantly has a multimodal focus.
Without a doubt this helps with the distribution of incoming cargo. In how far it can help generate outbound loads is another matter.
The airport authority also bets on diversification. A couple of years ago it built an animal facility to develop live animal traffic.
"We're working on pharma," Mr Schreiber said. "There's a good belt of pharma facilities through the Midwest to the east coast."