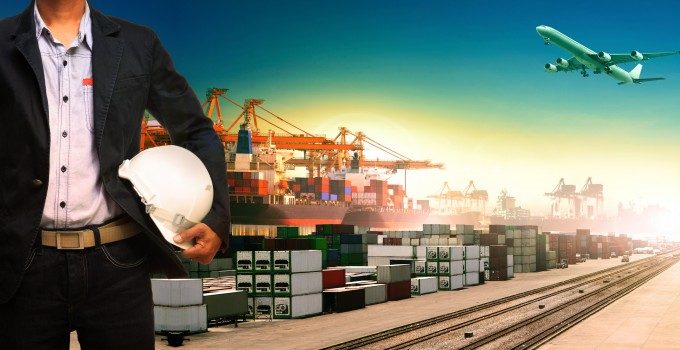 Hapag-Lloyd has decided to trial scrubber technology on two large container vessels early next year and says the investment "could be economically attractive".
Speaking during the carrier's H1 earnings presentation last week, chief executive Rolf Habben Jansen said: "We have decided to do a trial with scrubbers which will start in the beginning of 2019 and depending on the results we may do more of that."
Hitherto, Hapag-Lloyd, together with Maersk Line, has made a strong stand against scrubbers, which would enable vessels to continue to bunker with cheaper heavy fuel oil (HFO) after the IMO's 0.5% global sulphur cap regulations comes into force on 1 January 2020.
However, with several of the industry's main players, including MSC and Evergreen, now opting for scrubber technology, Hapag-Lloyd is clearly concerned that it will become uncompetitive unless it considers scrubbers, at least on some of its fleet.
"It looks like it is an investment that could be economically attractive," said Mr Habben Jansen, but added that it was "physically impossible" to retrofit the global container fleet before the IMO's regulations start.
He said low-sulphur bunkering would, in practice, need to start in the fourth quarter of next year, due to the need to have compliant fuel in the tanks of vessels before the deadline.
Ships with scrubbers installed will potentially save some $200 per tonne on fuel and, with ultra-large container vessels burning around 100 tonnes per day while at sea, the cost differential will be significant.
It has been calculated that the installation cost of a scrubber system – around $10m for a large containership – could be recovered within nine months, due to the significantly lower cost of HFO.
However, Mr Habben Jansen said he did not expect to see a "two-class society on Asia-Europe".
"Some scrubbers are being ordered, but the vast majority of the vessels beginning 2020 will still run without scrubbers, so the default scenario will be to run on compliant fuel."
He added: "I think we are going to see a quite long transition period, while people try to find the right balance between compliant fuel, scrubbers and LNG, where over time I think you will see, especially on the newbuilds, that people will go more and more towards LNG.
"The older vessels will definitely run on compliant fuel and then you have the newer vessels that could be converted, but it will be a little bit depended on new regulations, as we still think scrubbers is not a technology that is going to last."
Mr Habben Jansen said the carrier was "looking at the possibility" of converting at least one of its ships inherited from the merger with UASC, by the retrofitting of LNG tanks, and if this was successful, it could lead to the conversion of the other 16 vessels.
He also said it would be necessary to recover from shippers an additional $100 per teu to cover the higher costs and that this process needed to start in Q4 of next year.