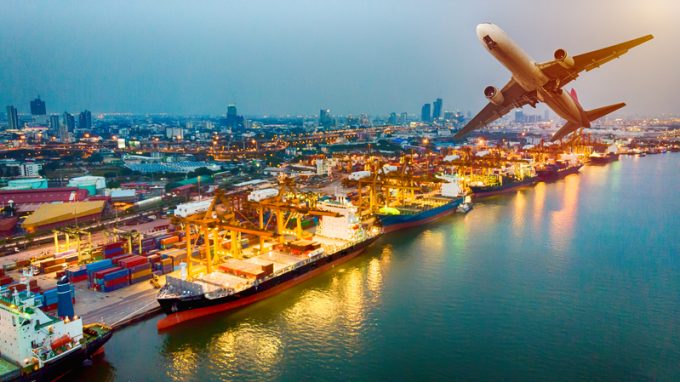 With eastbound container volumes on the transpacific continuing to surge through October and November, carriers are planning significant capacity increases on the tradelane, says Sea-Intelligence.
According to the shipping consultancy, "the transpacific trade stands out" as the route carriers are focusing on for volume growth.
"We are now at a point where capacity has grown more than 20% on a year-on-year basis, which significantly exceeds what we have seen in the past," said the shipping consultancy, describing the development on the tradelane as "unprecedented".
Indeed, according to the port of Los Angeles' Signal data forecaster, which provides a three-week overview of container imports, this week will see LA's terminals handle over 125,000 teu of imports, which is some 48% higher than for the same week of last year.
Moreover, Signal's import forecast for the first two weeks of November continues the upward trend, with weeks 45 and 46 predicted to be ahead of 2019 by 8% and 25% respectively.
According to the Signal data, October import volumes will come out at around 500,000 teu, which will set another new record for LA port.
Speaking during his September throughput results presentation this month, with imports having soared by 17.3% on the same month of 2019, Port of Los Angeles executive director Gene Seroka further upgraded his full-year estimate for a total throughput deficit of just 4% on the previous year.
This reflected the unexpected surge of imports at the port in recent months and is a considerable improvement on his original forecast, during the pandemic lockdowns, of a deficit of 15%.
Mr Seroka advised that last month 97 container vessel called at the port, with no blank sailings, which included 11 extra loader and ad-hoc sailings deployed by carriers.
The import volume surge is being reflected across most of the top ten container ports in the US, with LA's San Pedro Bay neighbour at Long Beach recording a 14.3% year-on-year increase in import containers for September, to 405,618 teu.
And on the US east coast, the star performer was the port of New York & New Jersey with imports up 17.4% in September at 370,869 teu.
According to data compiled by Blue Alpha Capital, total import throughput for US east and Gulf Coast ports was up 13.1% in September, compared with the previous year, at 916,408 teu.
Meanwhile, US west coast import volumes were ahead 12.4% at 1,093.871 teu.
Notwithstanding the industry's struggle to meet the demand for equipment in Asia, there seems to be no let-up in the strength of bookings, driven by spikes in online sales of home working and home fitness goods, which is encouraging carriers on the route to consider fresh GRIs during November.
Container spot rates from Asia to the US are currently some 190% higher for west coast ports than a year ago and around 100% higher for the US east coast.