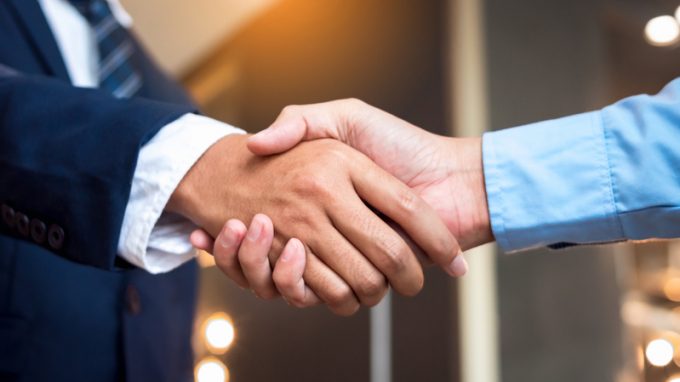 PRESS RELEASE
Thompson Distribution Acquires Landmark Trucks
NASHVILLE, Tenn.–(BUSINESS WIRE)–Thompson Distribution of Nashville, TN has acquired Landmark Trucks of Knoxville, TN. The official announcement was made Thursday, Aug. 11th at Landmark's Knoxville Location, though preliminary conversations were taking place throughout the second quarter of 2022 that led up to the acquisition.
John Thompson, CEO of Thompson Distribution expressed his enthusiasm about the relationship:
"We see in Landmark Trucks a well-run business with a large and loyal customer base situated in highly visible locations. Landmark already brings value to customers who depend on their outstanding service department. Their culture aligns well with other Thompson Distribution companies in their emphasis on building lasting relationships and with a premium customer experience. We also love the family atmosphere of Landmark and are encouraged by the existing company culture."
Landmark Trucks is an authorized International dealership serving the Knoxville area with main locations in Knoxville, Morristown, and Cookeville. They offer new and pre-owned trucks, as well as leasing and rental opportunities and trailer sales. Their widely acclaimed service department provides maintenance, repairs, and emergency service. Moreover, Landmark is strategically located along a high-traffic trucking route. Landmark's owner, Andy Jablonski, shared his enthusiasm about the purchase in this way:
"I am pleased to know that the legacy of world class customer service and a commitment to being best in class will continue under Thompson's leadership as the Landmark Team moves forward with this acquisition. The values of Thompson Distribution sit well with everything we stand for at Landmark, and they have a proven track record of building businesses in a sustainable way, to the advantage of customers and employees alike."
Thompson Distribution invests in value-add dealership and distribution businesses with a view to long-term sustainable growth. Thompson Distribution is majority owner of a number of companies and brings industry experience and scale to the established success of Landmark. Landmark offers Thompson an opportunity to work with a trucking industry leader like Navistar, which complements other premium brands currently represented by Thompson companies.
Contacts
Tonya Sugar
Executive Assistant
Thompson Distribution
[email protected]
(615) 277-2970