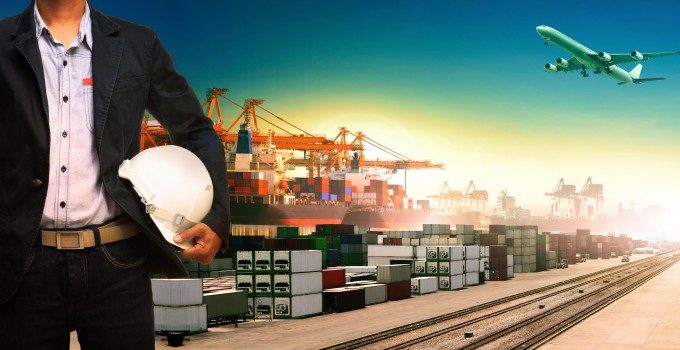 Here in the northern hemisphere, August is traditionally called the "silly season" in publishing, as there is, generally, no news.
Sadly this year, that hasn't been the case, with phone hacking scandals, riots and economic crises hitting the headlines daily.
But with much of the industry on holiday, the air cargo sector is relatively quiet. So The Loadstar thought a summer quiz might while away the time for those of you working alone in the office while everyone else is at the beach.
The answers are on a page, here. Or you can find most of them in the latest issue of
Airline Cargo Management
, which should be on your desk next week.
1.) Which carrier has recently received the first of three of the youngest ever Airbus passenger planes to be converted into freighters?
2.) Which US airport consultant was recently quoted in the press saying: "
These guys are a bunch of lying bastards, and I have no use for them. These people have delusions of grandeur that Chicago worries about them"
? And who was he talking about?
3.) Which high-tech manufacturer saw its London warehouse go up in smoke?
4.) Which Middle Eastern carrier is hoping to profit from the increasing amount of industry in China's Chongqing?
5.) Which logistics company withdrew its fleet from the US domestic market?
6.) Which carrier's cargo arm just had the best results in its 27-year history?
General knowledge (general being a relative term)
7.) Who was the biggest capacity provider in the German market last year?
8.) Who admitted that having a Grateful Dead haircut got him into the logistics business?
9.) Which airline's director of cargo has moved into PR?
10.) Which airline recently revealed it would consider a freighter operation?
11.) In the early third quarter of 2009, which forwarders said there would be no significant peak season:
12.) How much are wages in China expected to increase by in the next five years?
13.) What proportion of volumes do high street retailers (non high-tech) generally ship by air?
14.) Nike aims to reduce its logistics carbon footprint before 2020 by how much?
15.) In ACM's recent survey, what percentage of people thought Gacag would bolster the industry?
16.) What fell through the roof in one of the tracks at IATA's Istanbul WCS in March?
17.) Who was late for his own speech at IATA's WCS, having overslept after a long night in the bar?
18.) Which airline CEO won a "surprise" nomination to represent the Middle East on the IATA board?
19.) Who criticised IATA at its AGM for appearing to be "run for the few, by the few"?
20.) And to make sure you are keeping an eye on sea freight, which shipping line has pledged to offer better punctuality and more time-definite services, a simpler booking process and more environmental awareness?
No prizes, I'm afraid. It's all for the glory…