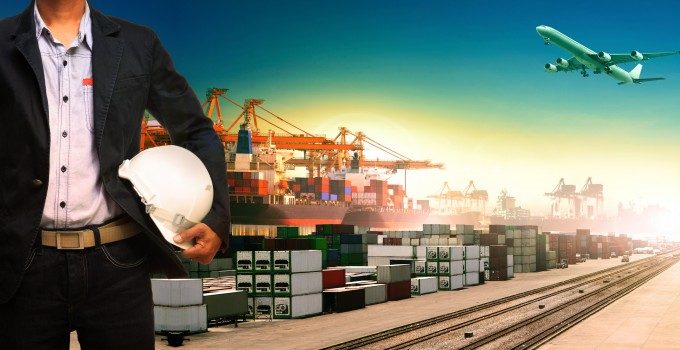 Competition in the UK's liquids logistics business is set to grow following a new entry into the market. Uniserve Drinks Logistics celebrated its launch last week, promising to give existing logistics providers a run for their money.
At the moment, the market is dominated by JF Hillebrand, a German company, which is reported to have some 50% market share. Multinationals, such as DHL's Tradeteam and Kuehne+Nagel, which entered the sector in 2006, account for much of the remainder of the market.
But Uniserve believes it can offer a more bespoke product to the market. "We have researched the market well and we believe our offering is considerably better," said Iain Liddell, managing director of Uniserve. "We are told that service standards and innovation have not kept pace with customers' expectations or needs. We decided to enter the drinks logistics market because we felt there is a big opportunity for a company who is capable, energetic and ambitious."
But one wine shipper told The Loadstar that the current logistics providers all offer a "good product" and that it chose its suppliers purely on the basis of cost. "But we are considering looking for a longer term partner," she added.
Matthew Deer, business leader of the Uniserve's drinks logistics arm, said: "Each customer is different. We do a lot of consultative work as well, and we are offering visibility, and will compete on price."
Mr Liddell declined to put a figure on the market share he hoped to reach in the drinks business within a year. But, he said: "We hope to take a significant chunk. We have a lot to offer."
Uniserve aims to use its port-centric assets at Felixstowe and London Gateway, among other places, to build up the business and introduce cost efficiencies.
"We are offering a true end-to-end product," said Mr Deer. "We're offering to take on more responsibility. We can also help with asset management, through our global trade management services."
Uniserve last year acquired both Portall Solutions, a finance and management consultancy business, which allows it to offer customer business support, as well as Wilgo Freight Services, which gives it European-wide haulage coverage.
The company has already achieved global coverage in the drinks sector, from all major locations. "We are trying to compete for the big retailers," said Mr Deer, a former director for wines and spirits at Kuehne + Nagel. "We understand the business. We've seen some of the other logistics providers, which used to offer a dedicated and personal service, diversify and their customers are no longer happy."
The new business won't simply be about taking market share – the drinks market is growing. According to the International Wine and Spirit Research (IWSR) group, worldwide consumption of illegal and domestic alcohol is on the decline, boosting the international booze business.
"At the lower end of the trading-up spectrum, many countries are increasing pressure on illegal production and in others traditional practices are dying out and new generations are not learning the skills of home production," IWSR noted in its report on the sector. "Therefore more consumers are moving to the registered alcohol market."
It added: "In addition to this, ever-increasing taxes in many markets is squeezing the lowest price segments, encouraging consumers to cross the increasingly small price gap between value and standard brands. Low-priced spirits are forecast to be the slowest-growing quality category with a compound annual growth rate between 2011 and 2017 of +0.9%, while value and standard brands are predicted to grow faster with CAGRs of +3.2% and +3.0% respectively."
IWSR predicts that the premium-and-above spirits segment will be the fastest growing up to 2017, and overall spirit consumption is expected to grow at an annual rate of 2.2%. "The rate of growth of imports will accelerate from +2.6% in the past five years to +3.4% during the forecast period, while the rate of growth of local spirits will decline from +6.6% to +2.0%."