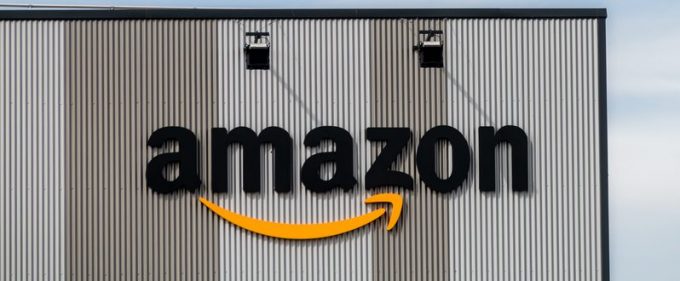 The large US parcel carriers have sailed relatively smoothly through the peak shopping season, but one large player has been struggling.
According to one observer, Amazon had to hand about one million parcels to UPS and the US Postal Service (USPS) in order to meet delivery windows.
After the first week of December, it seems the large parcel carriers encountered no serious problems in meeting their delivery commitments; eBay informed its sellers that the carrier networks were mostly in good shape and managing peak volumes effectively, despite some minor delays
Consultant ShipMatrix tabled numbers showing that the big three players – FedEx, UPS and USPS – had, in fact, improved their on-time performance over the 2021 peak season.
Between 1 and 23 November, the day before Thanksgiving, the three delivered 85 million parcels a day, on average. UPS clocked up an on-time delivery rate of 97%, FedEx 96.3% and USPS 96.2%.
From 24 through 30 November, when average daily parcels rose to 90m, the on-time delivery scores were 96.6% for UPS, 95.8% for USPS and 95.3% for FedEx.
For the same period in 2021, their respective performance numbers were 96.1%, 95.5% and 83.9%.
"This year, with capacity in excess of demand, the industry collectively has reached pre-pandemic levels," said ShipMatrix president Satish Jindel.
He noted, however, that Amazon was having issues with two-day delivery and had handed some traffic to UPS in order to cope.
He has since painted a clearer – and darker – picture of the e-commerce giant's travails, observing that it had shifted more traffic to UPS as well as to the USPS.
The problems are occurring upstream, in Amazon's middle-mile network, he said. According to ShipMatrix calculations, Amazon handles about 16m parcels a day and Mr Jindel estimates that the number of parcels given to UPS and the USPS are in the single-digit range of its total volume.
He believes the problems stem from Amazon's large array of service options that increases variability and complexity, and they are augmented by the sheer volume of parcels in its network.
Dean Maciuba, managing partner of Crossroads Parcel Consulting, was not surprised about Amazon's struggles.
"They had problems long before Christmas," he said, adding that the difficulties had gone on for probably six months.
Primarily they have occurred in mid-sized markets like Buffalo or Spokane, where it has taken Amazon between three and five days to deliver parcels instead of two. In many of these markets, Amazon doesn't have fulfilment centres, noted Mr Maciuba.
This season, parcel volumes have not increased significantly, he pointed out. Merchants' revenues from the Cyber Week peak were up only about 4% on 2021, which suggests parcel volumes may actually have contracted.
In response to the slowing market, Amazon has shut warehouses this year, which may also have contributed to the recent problems, Mr Maciuba said, adding that labour retention may also have been an issue. He reckons the company is now focused on cutting back after overly aggressive expansion during the pandemic, which saw its capacity almost double.
Pressure from parcel volumes should abate further over the coming months. Predictions for sales in the first months of 2023 are rather gloomy. The National Retail Federation projects US imports to drop 7.2%, year on year, in December, followed by declines of 8.8% in January, 20.9% in February and 18.6% in March.