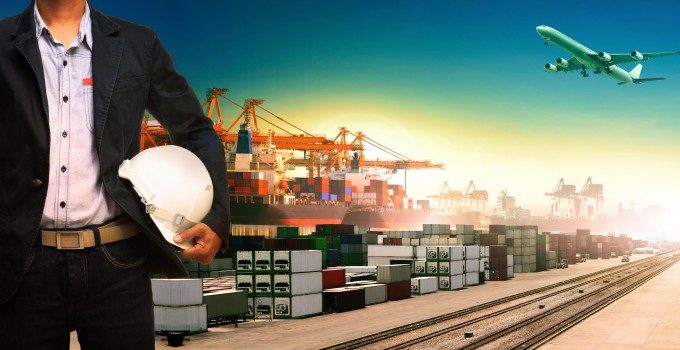 Descartes Systems Group (Nasdaq:DSGX) (TSX:DSG), the global leader in uniting logistics-intensive businesses in commerce, announced that air carrier Silk Way West Airlines, part of the Azerbaijan-based aviation organization Silk Way Group, is using Descartes' cloud-based Global Air Messaging Gateway. The solution helps Silk Way West Airlines achieve higher standards of service and minimize costs by expanding and automating air cargo communication processes such as the electronic airway bill (eAWB).
"In an industry where margins are slim, we need to work together with our trading partners to reduce costs and maximize efficiency by eliminating manual and paper-based processes," said Kamran Gasimov, CEO at Silk Way West Airlines. "We're taking a significant step toward realizing these benefits and are pleased to have the technology in place to meet current and future electronic communication initiatives, such as the eAWB, by using Descartes' industry-leading air cargo connectivity solution."
Descartes' Global Air Messaging Gateway helps carriers automate connectivity to trading partners, monitor shipment status in real-time, and communicate timely status updates to both forwarders and consignees. The solution uses Descartes' cloud-based Global Logistics Network™ (Descartes GLN™), an industry leading solution for multimodal, inter-enterprise electronic data exchange. Descartes GLN provides members with a wide array of value-added services that span the entire shipment management process including contract management, freight booking, shipment tracking, and security and trade compliance filings.
"We're pleased that Silk Way West is enhancing its operational performance and achieving higher levels of customer satisfaction with the rapid deployment of our messaging gateway solution on the Descartes GLN," said Jan Markill, Sales Director EMEA at Descartes. "We've been helping carriers across the globe shift to more electronic processes for over 20 years and will continue to build on this long-standing commitment to further automate and improve the air cargo industry at large."
About Silk Way Group
Silk Way West Airlines was founded in 2012 in the Republic of Azerbaijan. Operating under the IATA code 7L, its fleet consists of 3x B747-8F type aircraft and 2x B747-4F type aircraft. In a short time, Silk Way West Airlines has become an official IATA member airline and is proud to have been named by Boeing as "one of the leading companies" in the air transportation field. Operating to over 50 destinations in the United States, Europe, the Middle East, the Far East, and the CIS region, Silk Way West Airlines specializes in providing tailored services that meet clients' needs. To learn more, please follow us at silkwaywest.com.
About Descartes
Descartes (Nasdaq:DSGX) (TSX:DSG) is the global leader in providing on-demand, software-as-a-service solutions focused on improving the productivity, performance and security of logistics-intensive businesses. Customers use our modular, cloud-based solutions to route, schedule, track and measure delivery resources; plan, allocate and execute shipments; rate, audit and pay transportation invoices; access global trade data; file customs and security documents for imports and exports; and complete numerous other logistics processes by participating in the world's largest, collaborative multimodal logistics community. Our headquarters are in Waterloo, Ontario, Canada and we have offices and partners around the world. Learn more at www.descartes.com.