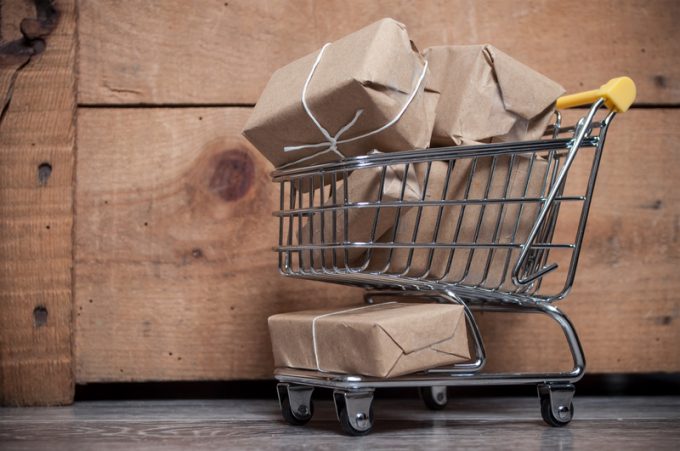 It didn't take long for the other shoe to drop – after UPS announced peak season surcharges for domestic parcel deliveries on 7 August, US parcel shippers were bracing themselves for FedEx to follow suit.
It duly did so this week, after a similar announcement from the US Postal Service (USPS) on Friday.
Both integrators blamed rapid growth in e-commerce volumes driving up their costs and hitting margins.
FedEx's announcement read: "As the impact of the virus continues to generate a surge in residential deliveries, we are entering this holiday peak season with extremely high demand for capacity and are experiencing increased operating costs across our network.
"We anticipate residential volume to continue to surge into the new year."
Like UPS, FedEx is heaping misery on large shippers: its peak season surcharges range from $1 per parcel for shippers with weekly volumes of more than 110% of the volume they moved weekly between 3 February and 1 March (before the pandemic hit), to $4 per parcel for those with volumes up more than 500%.
In addition, FedEx levies surcharges of $52.50 for oversize shipments, $4.90 for shipments requiring additional handling and $350 for 'unauthorised' ground deliveries.
These increases are significant, commented John Haber, CEO of consultant Spend Management Expert. For one of his firm's clients, this means a $2m impact over the duration of the peak surcharge period, which runs from 2 November to 17 January.
"Over past year the changes have been incredible," he added. "Surcharges and rate hikes have been announced at such a frequency that Spend Management has been stretched to compute the financial impact on all of its clients."
The integrators are "getting away" with this series of rate increases because of a lack of alternatives for shippers, he argued.
"This highlights the lack of competition. There are not enough parcel providers in the US," he said.
This is also reflected in the stance UPS has taken in negotiations with shippers after it had announced its peak season surcharges. Spend Management clients have reported very little willingness by the integrator to offer discounts to mitigate the charges, Mr Haber said.
Many of his larger clients are looking to regional carriers as alternatives. By and large, these have capacity available and offer considerable savings, but their free capacity is rapidly being gobbled up, he added.
According to shipping consultant ShipMatrix, shippers can save between 7% and 12% if they use regional carriers for residential deliveries. But this option does not work for everybody, said Mr Haber.
"You've got to have a lot of volume for this to work. It's more the large accounts where this makes sense."
One area where FedEx has taken a different course to UPS is for shipments to residential addresses delivered by the USPS. While UPS applies a volume threshold for surcharges on its SurePost service, FedEx has chosen to levy surcharges on all its SmartPost shipments, regardless of a shipper's weekly volume.
This surcharge will be $1 per parcel between 2 and 29 November, rising to $2 from 30 November to 6 December and dropping back to $1 for the remainder of the peak period. At prices of $3-4 for shipments weighing less than one pound, this amounts to a 50%-plus surcharge in early December, Mr Haber pointed out.
This comes at a time when FedEx would be arguably better off leaving the SmartPost volumes to the USPS for delivery.
"There are capacity issues" Mr Haber said, noting that delivery times had dropped into the low nineties range. "This doesn't seem a very opportune time to move SmartPost."
FedEx and UPS recorded volume growth in the 20% range in their ground delivery segment during the last quarter. The USPS has been stretched even more, with volumes rising almost 50% in the second quarter, according to ShipMatrix.
The postal agency is also to levy a peak season surcharge on residential deliveries of its domestic competitive package offerings. Last week, it submitted a proposal for a temporary price adjustment to the US Postal Regulatory Commission. These would kick in on 18 October, ranging from 24 cents a package for its Parcel Select service to $1.50 for the Priority Mail Express product.
These increases are between 6.75% and 13.3%. Compared with the hikes UPS and FedEx have announced, they, are relatively modest, Mr Haber said. However, they will likely increase the pain for SmartPost and SurePost users, he added, as the integrators had historically passed on higher mail rates to their clients, adding a juicy mark-up in the process.
As a result, Spend Management is bracing itself for another round of calculations on what the next increase means for its customers. Making its announcement later than the USPS, FedEx may have factored-in the planned postal increases, but UPS will likely come up with an adjustment to deal with this, Mr Haber said.
It seems for parcel shippers, there is no respite in sight.