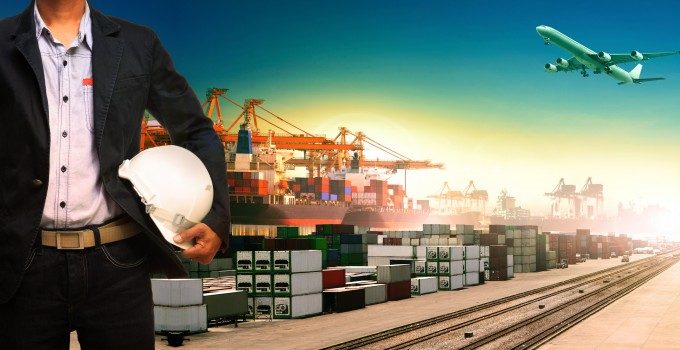 DHL Aviation has been told it can no longer use ACMI operator Maximus Air's A300F aircraft, with immediate effect to, after the Middle Eastern all-cargo carrier grounded all its Airbus aircraft last week.
Maximus, which has five A300-600Fs, took the decision to announce it had grounded and stored its aircraft following a board meeting over the weekend. In addition, the carrier will cut costs and restructure, resulting in further staff redundancies.
While the Airbus aircraft, which are up for sale, will also be available for dry lease, the carrier will continue to operate its Russian fleet of an AN-124 and two Il-76s.
Maximus has struggled in the past year to find gainful employment for its Airbus fleet. Despite opportunities in Europe, the decision was made not to register its aircraft for ACMI business in the region. DHL used the carrier's A300F on an ad hoc basis in the Middle East to support additional flying as required. Etihad, which had been Maximus' main client, ended its contract earlier this year. Maximus said all existing operational contracts will be cancelled – although it is not clear what other contracts there were.
The news supports information from sources close to the carrier, who told The Loadstar that operational costs on the new A300s, which delivered from EADS in 2011 and were the youngest-ever A300 conversions, were 'surprisingly' high, resulting in the airline needing to charge above-market lease rates. Sources have questioned why DHL's contract would be cancelled it if had been profitable. Maximus said: "The decision came after careful evaluation, which indicated that current and future contracts are unlikely to cover the projected costs."
Industry analysts had long predicted the demise of the A300-600F as a general cargo aircraft, especially for significant operators in the Middle East such as Etihad and Qatar, with the aircraft best suited for express operators. It was also predicted that Etihad would opt for 747s in the long-term.
One industry expert said: "ACMI, for a limited number of aircraft, works in certain circumstances. Unfortunately Maximus purchased three more A300-600s after its initial two.
"If Maximus is to survive it needs to maximize income from the Ukrainian-registered Russian fleet and fast, and to speak to its potential clients in the region as to what they want from a home-grown supplier like Maximus.
"Etihad and Saudia, who are right on Maximus's doorstep, are good clients for the likes of Atlas and Air Atlanta with 747s, while the house burns in Abu Dhabi."
Some 15 staff were let go from the company earlier this year, and it is not yet known how many more will be leaving.
Abu Dhabi Aviation Group (ADAG), a 95% shareholder in Maximus Air in the UAE, 95% shareholder of Maximus Ukraine, and 57% shareholder of Maximus Aviation Services in the UK, is understood to be keen to make changes at Maximus.
According to ADAG's first quarter results, its air cargo business, which comprises Maximus Air and its subsidiaries, earned revenues of AED72.4m ($19.7m), while operating expenses totalled $19.8m, resulting in a loss of $3.6m for the quarter, against a $1.6m profit a year earlier. Assets were reported to be worth $203m, with liabilities of $39.5m.
It is believed that president and CEO Fathi Buhazza also has a small stake in the company, but this couldn't be confirmed as The Loadstar went to press. Previously a military man, former employees of Maximus told The Loadstar that they had been 'surprised' by some of his business decisions.
One source close to the carrier said it would be interesting to see what happens to the company now. Late in 2011, it was mooted that ADAG would prefer to see Maximus folded into Etihad. The passenger carrier, however, said it could't see the benefit and the pair carried on independently. "It will be interesting to see if those A300s do end up in Etihad's fleet, cheaply," said the source.
Despite grounding the aircraft last week, Maximus failed to respond to questions from The Loadstar. But on Sunday Mr Buhazza said in a media statement: "This was not a decision taken lightly. It was a strategic decision taken in the best interests of Maximus Air. We firmly believe that transparency is key in such times and reflects the integrity of the company. It is difficult to let go of employees, especially when they have been an asset to Maximus Air, nonetheless we are confident that they will be an asset to another employer.
"Our charter service and in particular our Ukrainian fleet, continue to perform well and deliver good financial results. By focusing on our ad hoc business and on our core offerings safety, reliability and customer service we will be in the position to ensure prosperity for the airline in the years ahead."