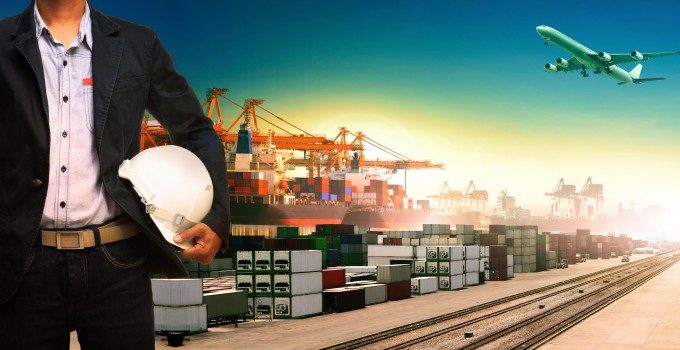 Maersk chief executive Nils Andersen revealed yesterday to the Financial Times that the group intends to reduce its reliance on container shipping, with future investment switched from the liner division to the company's oil and gas and terminals arms.
In one respect that is not surprising. For the past four months or so, Maersk's senior executives have said that the world's largest carrier (in terms of capacity) would not place any orders for new vessels following its order for 20 Triple-E class vessels carrying 18,000teu – an option for a further 10 units was cancelled in the summer.
By virtue of the fact that its energy and ports business require serious amounts of capital investment in infrastructure, it stands to reason that the focus is bound to shift to these divisions because they are in most need of the cash.
But if that much is obvious, do Mr Andersen's comments indicate that a more profound strategic realignment is underway? It would not be the first time that a shipping company has found its centre of gravity shifting to the shore.
The same thinking underlined P&O Group's decision to sell P&O Nedlloyd to Maersk back in 2005, following years of financial results that showed its ports division consistently outperforming shipping activities – at one point a transportation analyst at a major bank in the City told this correspondent: "If it floats, they should sink it, and concentrate on ports."
As if any further evidence was needed, APM Terminals announced this morning plans to develop a new mega-port in Badagry, Nigeria, in conjunction with a consortium consisting of infrastructure investor Macquarie, African energy company Onando, energy logistics service provider Intels and Mediterranean Shipping Co's container terminal subsidiary Terminal Investments Ltd.
In Europe, a completely different approach is underway, APM Terminals chief executive for the region Ben Vree told The Loadstar.
"Being a mature market means the terminals are mature, which means our focus is more on improving productivity," he said.
Greenfield development opportunities are few and far between, and mainly exist in Poland, the Baltic and Turkey, and he said that plans to develop a new deepsea container terminal in the UK port of Bristol, which the company has been linked to recently, were no longer on the table.
"At this time our business development is the development of existing facilities and what other opportunities may be provided by privatisation – such the recent Gothenburg concession – or acquiring container terminals in distressed situations: buying facilities that would result in a more immediate revenue stream than if you build a terminal from scratch, where you have to invest a lot of cash before you start generating revenues."
The company's key greenfield investment in Europe is its Maasvlakte II facility in Rotterdam, which is due to open in November 2014 and will handle Maersk's Triple-E class vessels, as will, Mr Vree said, its terminals in Algeciras and Tangiers.
Also being constructed on the newly reclaimed Maasvlakte II is the Rotterdam World Gateway Terminal, by a DP World-led consortium, which combined with the APMT terminal will inject a significant amount of new capacity into the port as whole, although it is due to open the following year.
Mr Vree accepted that the total amount of new capacity would probably be unwarranted in current market conditions, and although he said there was still room for demand to improve between now and its opening, he admitted he was sceptical that it would improve to the extent that all the new capacity would be needed.
"But this is not just about adding new capacity – we need a new facility to handle to new vessels," he said.
What is perhaps more interesting are the nascent plans the company has for its inland services division. As part of the reorganisation of the Maersk Group over the past two years, inland distribution activities such as haulage and intermodal services were transferred from the shipping line to the port operator.
"What we need to do is transform the network corridors into Europe. Which means we will need to add some facilities and sell others; and we need to invest in common inland receiving centres in cooperation with our competitors in Rotterdam. There is competition within Rotterdam between the operators, but far greater competition with other ports. We need to work together to develop the connections inland," he said.
In the meantime, the Asia-Europe trade shows no sign of its volatility calming anytime soon. While rates have continued to erode since the GRI at the beginning of November, a slew of carriers today announced a new GRI to come into effect on 15 December.
CMA CGM, Hanjin Shipping, Hapag-Lloyd and OOCL have all announced a GRI of between $550 and $650 per teu from the middle of next month, following the earlier GRI announcements of the same level and timing from MSC and Cosco. OOCL has also announced a pre-Chinese New Year peak-season surcharge of another $350 per teu from 10 January.