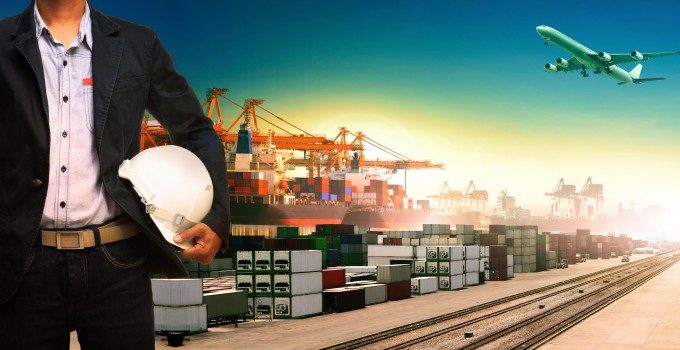 The Loadstar's editor Gavin van Marle was named Supply Chain journalist of 2014 this week at the annual Seahorse Awards in London.
His article Retailers must defuse 'ticking time-bomb' of returns threatening their supply chains was recognised by the judges as "consistently relevant piece on e-Returns, a challenge of growing proportions across numerous retail supply chains".
Mr van Marle previously won the award in 2011, when he was also named Seahorse journalist of the year.
Several other Loadstar journalists were also recognised for their efforts. Martin Roebuck, who has begun writing on a weekly basis, won air cargo journalist of the year for his work in Air Cargo World, while Loadstar editor Alex Lennane was commended for her work in Airline Cargo Management.
Our container shipping correspondent Mike Wackett was commended for his work in social media, and Tom Westcott was nominated for newcomer of the year, after a string of brave articles in which she reported from Libya.
The Seahorse Club is a networking group for public relations, marketing, advertising and journalism professionals within the freight, multimodal transport and logistics sectors.
The Seahorse Awards 2014:
Journalist of the Year, sponsored by UK P&I Club
Winner: Bob Jacques, editor, Seatrade Global
Runner up: Antje Veregge, deputy editor, International Transport Journal
International Editor of the Year, sponsored by PSA International
Winner: Paul Avery, editor, World Cargo News
Newcomer of the Year, sponsored by TT Club
Winner: Veronika Farkas, journalist, IHS Maritime Fairplay
News Journalist of the Year, sponsored by DP World
Winner: David Osler, finance editor, Lloyd's List
Runner up: Damian Brett, editor, Containerisation International
Feature Journalist of the Year, sponsored by APM Terminals
Winner: Liza Helps, reporter, Logistics Manager
Runner up: Christopher Ludwig, group editor, Automotive Logistics
Environmental Journalist of the Year, sponsored by Wallenius Wilhelmsen Logistics
Winner: Eric Kulisch, trade & transportation editor, American Shipper
Runner up: Jim Wilson, editor, Lloyd's List Australia
Supply Chain Journalist of the Year, sponsored by Geodis Wilson
Winner: Gavin van Marle, editor, The Loadstar
Runner up: Liza Helps, reporter, Logistics Manager
Air Cargo Journalist of the Year, sponsored by TIACA
Winner: Martin Roebuck, freelance, Air Cargo World
Social Media Journalist of the Year, sponsored by ShipServ
Winner: Girija Shettar, senior reporter, IHS Maritime Fairplay
John Rose Personality of the Year Award
Winner: Michael Storgaard, senior press officer, Maersk Line
John Richman Lifetime Achievement Award
Winner: Mark Brownrigg, ex-director general, UK Chamber of Shipping