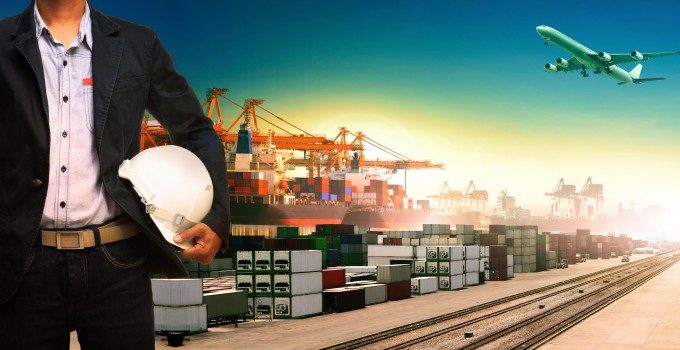 As if you didn't know – and if you didn't, greetings aliens, this is earth – it is Christmas time, when The Loadstar team hang up their laptops, click out of Outlook for the final time in the year and prepare themselves to wear some seriously silly jumpers in overcrowded, overheated living rooms and join old Auntie Seaweed in living it up on Cointreau shots followed by Lambrusco chasers.
For those on the shop floor of freight – the seafarers, air cargo crews and warehouse operatives – who will continue to work through the Christmas period, it will be like any other working week. And for our readers who just can't bear to be away from the whacky world of cargo for more than a week, here's something to test how much attention you paid to your industry in the year just gone.
Air freight
1.) Name two cargo airlines which have gone out of business this year?
2.) Which airline group exited, and then re-entered Chapter 11 in 2013?
3.) What is the full name of the investor which is to buy the 35% stake in Cargolux originally owned by Qatar Airways?
4.) Which airport is the answer to question 3) connected with?
5.)
Which operator landed a Dreamlifter at an airport nine miles from the correct           destination?
6.) Which carrier's cargo team was suspended following allegations of financial mismanagement?
7.) Who replaced Daniel Fernandez as TIACA's secretary general – and who then resigned from the Board?
8.) Name at least six airlines which have changed their cargo chiefs in the past 18 months.
9.) What aircraft type is this, and who needed to use it?
10.) Who is the new chairman of Cargo 2000?
11.) Name six airlines which have changed surcharge tariffs to chargeable weights
12.) What was the cargo onboard an AN12 which burst into flames at Leipzig-Halle?
13.) Which airport suffered a terrible fire in August?
14.) To which country is AirBridgeCargo planning to move its headquarters next year?
15.) Name, in order, the top five cargo carriers in 2012 (including subsidiaries) by FTKs
16.) Name the cities: FIH, KMG, MCI
Sea freight
1.) Which box line's ship was the first to call at London Gateway?
2.) Which was the first shipping service to sign up for London Gateway?
3.) Name this UK port
4.) Name two shipping lines which have been in tie-up talks with Hapag Lloyd this year?
5.) Which ship dramatically broke in half – and eventually sank while being towed to land?
6.) What happened on board the North Korean ship found to be carrying weapons that was stopped at Panama? And what was the name of the ship?
7.) What's the name of the first 18,000 teu ship to be launched?
8.) What's the actual teu capacity of the Maersk Triple E series?
9) Where were they built?
10.) Which shipping line ordered ships which will be larger than the Triple Es?
11.) Who is this man?
12.) Which shipping lines make up the G6 Alliance?
13.) What was Maersk Line's fuel spend in Q3?
a.) $1.1bn,
b.) $1.2bn
c.) $1.3bn
14.) In the P3 proposal how many ships will be deployed?
15.) Which Mediterranean feeder company did Unifeeder agree to purchase in September?
Forwarding
1.) The former chief of which company tried to blackmail a leading German politician?
2.) Where did Damco relocate from and to?
3.) Who is to replace Marvin Schlanger as CEO of CEVA?
4.) Which logistics company launched an IPO in December?
5.) Which brokerage has pledged to be a $5bn revenue company by 2017 through acquisition?
6.) Which company bought a major share in Belville Rodair in September?
7.) Which logistics company listed shares on NYSE Euronext London and bought Daher Group's freight forwarding arm in July?
Supply chain
1.) How far does the supply chain of a Slazenger tennis ball stretch on its way to Wimbledon?
a.) 35,000 miles
b.) 50,000 miles
c.) 120,000 miles
2.) How many people died in Bangladesh's Rana Plaza disaster when the building housing a garment manufacturer collapsed?
a.) 749
b.) 1,101
c.) 1,129
3.) What is the current minimum wage for Bangladeshi garment factory workers per month?
a.) $39
b.) $54
c.) $62
4.) What percentage of Mexico's exports are destined for the US?
a.) 65%
b.) 75%
c.) 80%
5.) According to Alix Partners, when will the cost of importing manufactured products from China be about the same as manufacturing them in the US?
6.) Which four countries are members of the Pacific Alliance, the Latin American trade bloc?
There is no prize except for the glory…and if you'd like to see the answers, please click here or 'read more'
We're sorry, but The Loadstar will be closed over the holiday period. Thank you for your support this year, and we wish all our readers a successful and happy 2014!