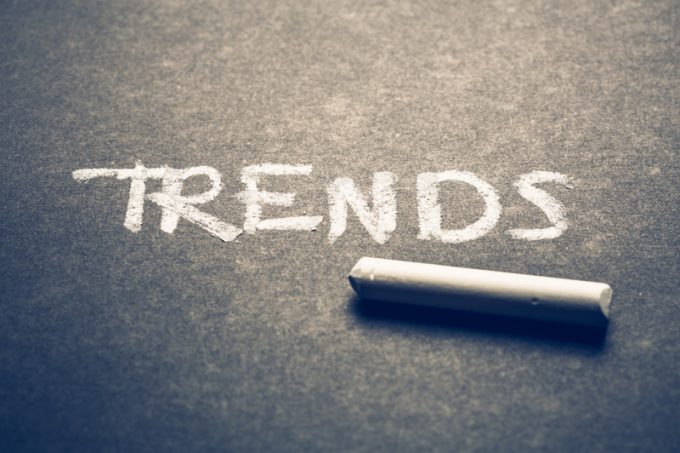 PRESS RELEASE 
Tuesday, November 1st, 2022
(Fort Collins, Colorado) — The Logistics Managers' Index reads in at 57.5 in October, down (-3.9) from September's reading of 61.4. This is the second month out of the last three that the overall index has read in below 60.0. This month's reading is the lowest since May of 2020 at the height of COVID-19 lockdowns, however, as the rating is over 50.0, we do still register growth.
In a continuation of what we have seen for the last six months, the engine of this growth are the warehousing and inventory metrics. While we do see some evidence that firms are finally winding down their inventories, the costs associated with holding them remain high, and we continue to see a lack of available Warehousing Capacity. We do not observe any capacity issues with transportation. Transportation Capacity read in at 73.1 in October, which is the highest rate of growth observed in the history of this index.
Similar to what we noted last month, inventory seems to be sitting idly (primarily downstream) clogging warehouses where retailers hope for a busy Q4. The flipside of that is that the normal peak season for carriers has not materialized, as there has been less to move than we would usually see during this time of year. Ecommerce is expected to be up 2.5% from last year, so some demand for transportation could still materialize, it is extremely unlikely though that even if sales reached the most optimistic predictions that it would be enough to keep the fleets of most carriers busy.
Researchers at Arizona State University, Colorado State University, Rochester Institute of Technology, Rutgers University, and the University of Nevada, Reno, and in conjunction with the Council of Supply Chain Management Professionals (CSCMP) issued this report today.
Results Overview
The LMI score is a combination of eight unique components that make up the logistics industry, including: inventory levels and costs, warehousing capacity, utilization, and prices, and transportation capacity, utilization, and prices. The LMI is calculated using a diffusion index, in which any reading above 50.0 indicates that logistics is expanding; a reading below 50.0 is indicative of a shrinking logistics industry. The latest results of the LMI summarize the responses of supply chain professionals collected in October 2022. Overall, the LMI is down (-3.9) from September's reading of 61.4. Like September, transportation metrics continue to be a drag on the logistics industry, while inventories remain high, warehouses remain full, and they both remain expensive.
The logistics industry continues to struggle to find its way through somewhat confusing economic conditions. On a macro-level, there were some positive economic signs in October, chief among them the announcement that U.S. GDP grew at a rate of 2.6% in Q3, exceeding expectations and breaking the two-quarter streak of contraction we had seen through the first half of 2022. Germany also grew in Q3, bucking expectations and providing a mild level of optimism for Europe's economic future through the rest of the year[1]. China rebounded somewhat in Q3, but is still limited by low exports, the strong dollar increasing U.S. purchasing power, and issues with their housing market[2]. Conversely, consumer spending growth slowed slightly, growing 0.4% in Q3 after increasing at a rate of 0.5% in Q2. This is a 180 from Q1 when spending grew but overall GDP contracted[3]. We also saw U.S. unemployment dip, with initial jobless claims remaining very low in late October. While 263,000 jobs were added in September, positions in warehousing and transportation were down, suggesting that supply chains are continuing to "right size" ahead of Q4[4]. Despite this positive news, many dark clouds continue to hang over the economy. Core inflation reached its highest level in four decades (although when fuel and food are included the rate slows a bit)[5]. The Fed has signaled that it will increase interest rates by an additional 0.75% at their early November meeting (which will coincide with the release of this report)[6]. Some financial institutions and politicians have called for a pivot away from the rate expansion, but with compensation for civilians up 1.2% seasonally-adjusted in October, it is possible they will consider further increases going forward4. These competing factors are leading to significant uncertainty as to what the rest of 2022 will look like. Online sales are expected to increase by 2.5% year over year in Q4, a far cry from the explosive growth of the last two holidays, dampening expectations somewhat through the rest of the year[7], and making it unclear whether or not firms will be able to wind down the inventories sitting in their warehouses, and if demand for transportation will pick up or continue its slide.
The full release can be downloaded here.