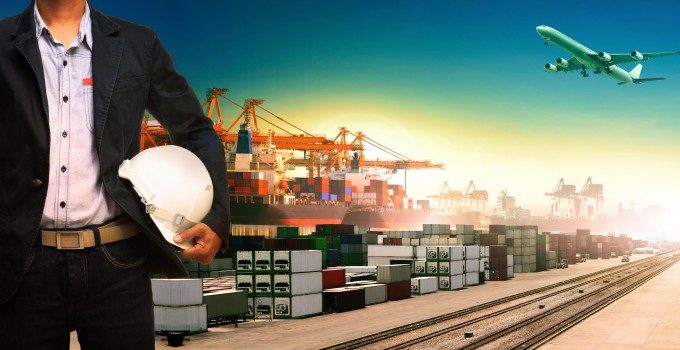 The Asia-Pacific air cargo market appears to be on the mend, judging from traffic numbers reported from airlines and airports in the region for July, especially the all-important Chinese market.
The three major airports in the Pearl River Delta – Hong Kong, Guangzhou and Shenzhen – all registered rising throughput in July.
At Hong Kong International Airport, tonnage climbed 4.7% to 380,000 tonnes. According to the airport authority, transhipment activity was a major driver, advancing 15%. The airport registered the strongest growth in the trade lanes to/from China, North America and South-east Asia. For the first seven months of the year, cargo growth was flat.
Guangzhou reported an 8% increase in throughput to 134,642 tonnes. Interestingly, freight was up 9.6%, whereas mail dropped 7.6%.
Shenzhen showed the biggest jump of the trio, with cargo tonnage rising 11% to 94,300 tonnes. Both in Shenzhen and Guangzhou cargo growth outstripped passenger momentum.
Only in Hong Kong did cargo lag the rise in passenger numbers (up 5.8%).
The airlines based in the region also saw their fortunes rise. China Southern Airlines posted a 7.3% increase in tonnage to 126,670 tonnes. Domestic volume was up 7.3%, while international tonnage climbed 9.8%.
Air China handles 3.2% more cargo in July than 12 months earlier, mostly driven by a 5.5% boost in domestic tonnage. International volume was up 1.7%
Cathay Pacific and regional sister carrier Dragonair moved 158,022 tonnes in July, up 7.1% from July 2015, and their combined load factor advanced 2.9% to 64.7%, as capacity increased a moderate 1.2%.
"Helped by strong perishable exports from the Americas, the overall tonnage for July remained healthy, although revenues continue to be affected by dampened yields. We saw month-end pick-up and a stronger feed out of our home market and South-east Asia," said Mark Sutch, general manager of cargo sales and marketing.
"Demand to both the Americas and India was strong, while we were able to capture more exports out of mainland China due to a reduction in the overall market capacity. The business environment remains challenging, but we have seen a growth in demand for special products and we will continue to diversify," he continued.
The improvement in Asian's major market is giving rise to hopes that the momentum will spread across the region.
"We are beginning to see numbers pick up from China. Given that it is the epicentre of Asian cargo I expect that to reverberate outwards and begin to affect, hopefully, Korea, Japan, Taiwan and others," said Tim Strauss, vice-president of cargo at Hawaiian Airlines.
"Some of the gain comes from the fact we have lapped the beginning of the downturn from 2015. Meaning some of the improvements are coming from a lower base. Pretty normal in a recovery mode," he added.
One promising sign is that Singapore Airlines also recorded an improvement. The carrier reported a 10.5% rise in tonnage for July. Its load factor improved by 2.3 percentage points to 54.8%, as an 11.7% rise in FTKs outstripped a 7.6% increase in capacity.
Doubts still remain, however, mixed with some guarded optimism.
"I would say that we have seen some strength developing, but I'm not sure I would go so far as to say it is on the mend," one forwarder executive commented.
Bob Imbriani, executive vice-president, international at forwarder Team Worldwide, added: "There were a fair number of all-cargo flight cancellations out of Shanghai in July, so it is possible that load factors improved for some as a result of that.  We have seen pricing starting to firm up but still no serious threats of a peak season and the usual surcharges.
"We have seen an upturn in the market but are not sure if it will be sustained or just a temporary upturn. We are entering into what traditionally is the beginning of the peak season, so compared to previous months it is an upturn but looking back no so much. Several of our customers have indicated that they had been holding back on orders but now have to replenish.
"We are watching the trend closely."