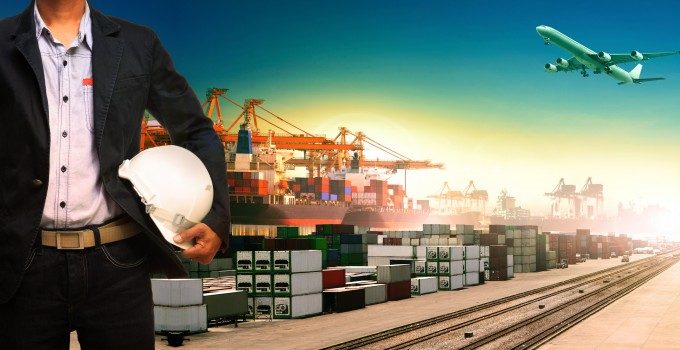 The world's eyes are on Europe. From the US to China, the long wait to find out what the future holds for the eurozone is putting everything on hold. According to Intrade, the odds on a euro breakup by the end of this year are now 39.4%, while the odds of it happening by the end of 2013 are 57.6%.
Forwarders have long been reporting that they have been shifting newly minted 'old' European currencies; so at least there's a new revenue stream to come out of all of this for logistics companies.
Despite the continuing economic gloom, in the world of air freight still there is the belief that "it's not as bad as 2008/9". The costs have been cut, businesses are lean and slim and know how to protect themselves. The difference between now and 2008, however, is that there are very few signs of hope. It looks like a long, dark road ahead.
"Is this the new norm?" asks one head of air freight at a European forwarder. "If so, I think we are going to see some more consolidation."
Luckily, in this global business, companies are able to protect themselves against regional slumps by looking elsewhere. Word has it that capacity which has been cut from Shanghai and Hong Kong, where rates continue to languish at painfully low levels, is shifting over to Latin America, (putting downward pressure on rates ex-Brazil). Volumes ex-Europe to Asia, on the other hand, are good – yet carriers are still unable to secure higher rates, despite capacity cuts – capacity is simply not tight enough.
Transatlantic, say forwarders, is also weak. "Freighter capacity is always a challenge," says one Heathrow-based forwarder. "But for general cargo there is enough space."
Along with the carriers, forwarders are attempting to ensure diverse revenue streams. "We are doing car parts out of Europe, oil and gas into Brazil and Africa, agricultural parts into Brazil. With lots of different business, we are steady enough," reports one global forwarder.
"We know it's going to be a tough year though," he adds. "But we've been able to work smarter, we're better equipped, and we're diverse."
'Diversification' is one of the words that comes up frequently in Europe at the moment. Everyone wants to limit their exposure to whatever fate awaits the eurozone. It's a word used frequently, for example, in a recent interview with International Airlines Group, the merged Iberia and
It wants to attract more non-European (and preferably Asian) carriers into its organisation (either through or acquisition or merger, or both…), but the group is far from being in a comfortable position. This weekend Spain appealed to European leaders, requesting up to €100 billion to prop up its struggling banking sector, revealing the weakness of its economy. And the group's single biggest shareholder, at 12.5%, is Bankia, a Spanish bank which is now part-nationalised after asking for total bail-outs from the government worth €23.5 billion. It is expected to sell its stake in IAG, following a shareholders' meeting set for the end of June.
"There is a lot of concern about IAG's exposure to Spain," says one financial analyst. "Iberia was worrying, even before the impact of the Spanish economy was felt."
(Whatever the financiers feel – and it's not entirely positive, to put it mildly – most forwarders have so far reported that the 'merger' between the carriers has been a smooth and well-run affair.
But unfortunately that perception doesn't seem to be true across the board. One medium-sized global forwarder reports: "The merger has been far from smooth, as far as we can see. We have to deal with Iberia separately, and it's virtually impossible to get hold of anyone there. Some of my staff have spent a couple of hours just trying to reach someone. They are just not responsive – so we have stopped dealing with them now and we are using other carriers instead." Which is hardly good news for a carrier which is struggling with the twin evils of a poor local economy and a poor global economy.)
There is a lot of 'wait and see' going on, although the results of the Greek election on June 17 are not expected to change anything dramatically. But in the meantime, while European businesses suffer from lack of consumer spending, the least they can do is try to boost their presence elsewhere. The question, of course, is where.