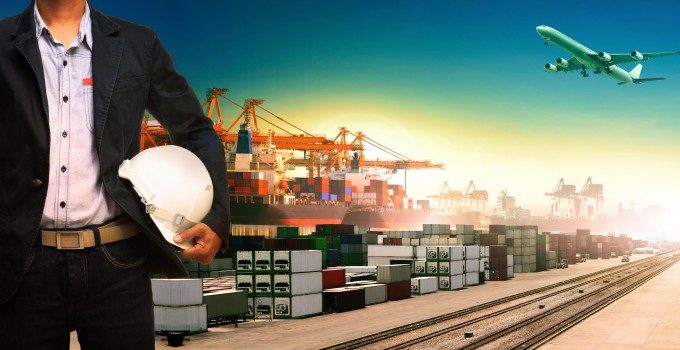 Pall-Ex Group has announced the arrival of four new UK members to its growing European palletised freight network.
Manchester-based Harbour International Freight will cover parts of the BL and M postcode areas; Advanced Delivery Systems will manage parts of the WS postcode; and 999 Logistics will cover parts of the ME and TN postcodes. Kent Pallets also joins the network covering parts of the ME postcode to further strengthen the network's domestic outreach.
Harbour International Freight will help expand delivery services in the North West of England, with its key services covering Manchester, Bolton and Ireland, in addition to its UK domestic and European services.
Steven Swinburn, UK general manager at Harbour International Freight, said: "Joining the Pall-Ex network will help us to access previously untapped areas in the UK and on the continent, enhancing our service offering for our customers and clients. We look forward to reaping the benefits of this new membership in the coming months."
Award winning, Tipton-based Advanced Delivery Services joins the Pall-Ex network as the company celebrates its 25th anniversary of business.
The family-run logistics provider hopes to strengthen its UK and international offering following the demise of former network UK Pallets in 2015.
Gary Haynes, operations director at Advanced Delivery Services, adds: "Providing outstanding levels of customer service is at the core of our company ethos and this new membership will allow us to continue going beyond for our longstanding and new customer base.
"In the coming months, we look forward to expanding our coverage area across the West Midlands as well as the range of new services we will be able to offer."
Global freight specialist 999 Logistics joins Pall-Ex following a recent member reshuffle in the South East.
The company's 20-strong fleet of vehicles provides a range of pallet distribution services in parts of Kent and East Sussex including same day delivery and temperature-controlled shipments.
Darren Sandford-Wilson, depot principal at 999 Logistics, said: "We're proud to be the sole licensee for Pall-Ex in these respective postcode areas. This new membership will allow our customers to access to a wider range of logistics options and solutions, whilst remaining under 999's branding and high levels of customer service."
For Jas Pasricha, depot principal at Kent Pallets, finding a likeminded partner was important: "Pall-Ex offers the perfect partnership option for us. As a business, we aim big and have national and global expertise. The customer is at the heart of everything that we do. As a network focused on quality and growth, we feel that Pall-Ex shares our values and we look forward to working and growing alongside the team."
Pall-Ex director of network services, Sue Hodgson, concludes: "These four new members will play key roles in the development of the Pall-Ex network, both in the UK and internationally. We pride ourselves on offering the highest quality service to our customers and the variety of different offers provided by each of these new members will allow us to expand the services available, enhancing our service offering."