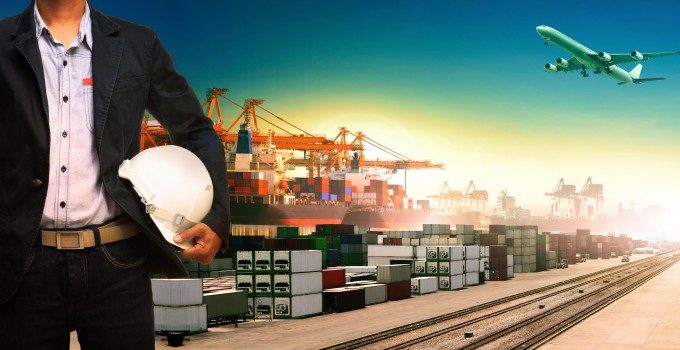 Medium-sized and small forwarders are having to rethink their business strategy as they can no longer compete on price alone in a continuously fierce market. As the largest multinational 3PLs go for broke over each customer deal, other companies are left by the wayside in a tendering process that focuses ever more closely on cost.
"The major forwarders are all trying to take a larger share of the corporate business," the chairman of one medium-sized forwarder told The Loadstar. "We are losing business. For us to compete we have to have some kind of niche, or relationship, or track record."
Even among the large forwarders, who are likely to be able to get the same sort of pricing from the carriers, it is becoming harder to differentiate from rivals, said Dominik Tichelkamp, chief operating officer for CEVA Logistics. "If it's just shipping a container – it's a commodity. A lot of companies can do that.
"Competition has become fiercer. It has become more difficult to identify a USP – you really have to invest a lot of energy and innovative thinking into it." He denied that recent market speculation surrounding CEVA's financial restructuring had made it harder to win tenders. "CEVA's refinancing did not have an impact on our negotiating power," he said.
One mid-sized forwarder noted: "Small and medium-sized forwarders have probably got to merge or die. But I think it's about niches – find out what you are really good at. Being a general freight forwarder is difficult. We have good relations with our customers – but you can still get hammered by a new purchasing manager. They are unable to say 'yes, your existing suppliers are great'.
"I'm not despondent – no more than usual, anyway," he added. "It's tough. Forwarders have got to be more innovative – you can't just roll along any more, you have to be proactive. You have to invest more in IT and communications as a selling tool – it doesn't matter how nice you are or how good you are, you need to be cutting edge."
Not only has the narrow focus on price made differentiating on service harder to achieve, but shippers are changing the way they work. Big multinationals shippers have started to invest more in their own logistics departments, enabling them to deal directly with the carriers and squeezing the role of the freight forwarder.
While Mr Tichelkamp argued that he is seeing a long-term trend towards a higher market share for forwarders rather than carriers, one supply chain expert explained: "The larger shippers are getting more active in dealing directly with carriers, which is where the dead hand of procurement comes in. This has meant the relationship with forwarders has changed. Big shippers don't need the old fashioned freight forwarder who would buy a certain amount of slots from carriers and then retail them to shippers. There is still a role for these forwarders in representing smaller shippers who need that leverage, but for the big shippers forwarders are increasingly being used for freight management services."
One sales executive at a Top 20 forwarder agreed. "Realistically, the big shippers work with the carriers directly, or the big forwarders go for loss-leading deals. We go for the mid-range market – maybe up to 4,000 teus. They don't want to go to the carrier direct and are looking for a forwarder to provide management services, with more added value. The price is important, but there is also the option to pay a little more. Big forwarders go for transactional-type services – we offer full services for a market price."
She added that the big multinationals often find it hard to offer a bespoke service. "They don't tell customers the schedule; the carrier is at their discretion. We offer a more flexible operation."
The chairman at a rival group claimed: "Some major forwarders won't deal with queries after 6pm, for example. The big forwarders can make lots of money out of a square box, that fits into a square box system. But do they have the capability to manage a box that's changed shape?"
He explained: "We love coming second in the tender process. For smaller forwarders, it's better to be niche than the guy who has got the main contract. It's 'back-door' forwarding. The customer likes to know there's an alternative if the main contract goes wrong. Many companies can only use those companies nominated in the tenders – which makes it hard for them to deal with an emergency. We've seen cases where a major forwarder has won, looked at it more carefully and then didn't carry a single kilo."
But, he said, the tender process can be difficult. "You have to put the price in exactly in accordance with the requirements – regardless of how irrelevant or stupid the questions are. You just have to answer and fill in the boxes. The service evaluation is last, so don't try to differentiate too early in the process."
The supply chain expert warned that forwarders must offer more, and shippers should ask different questions. "People are looking for more from their freight forwarders, and what is unforgiveable is to submit a cookie-cutter tender. You have to do a lot more research now – go through the company's accounts, understand the points where the stock is turning, and when you go into the tender, one of the least important things ought to be the price of freight, because as a proportion of the overall cost it is still relatively small. A more important question ought to be 'how will you manage my inventory?'."