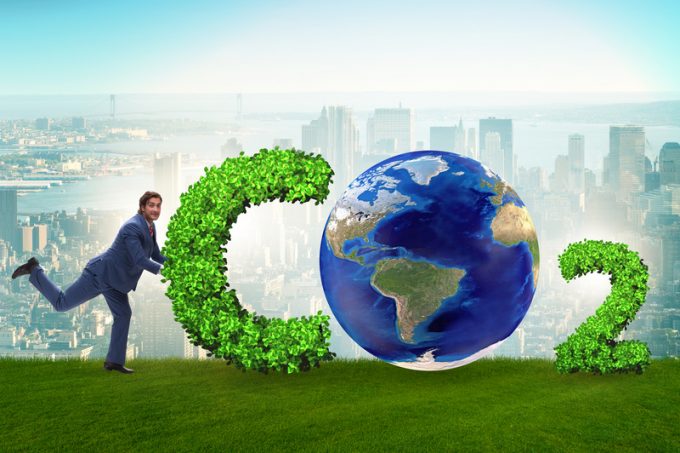 Flexport is ramping-up efforts to mitigate its carbon footprint by joining a cross-industry collaboration to develop carbon removal technology.
Online payment platform Stripe this week launched Stripe Climate, which uses its payment system to allow online businesses to contribute funds towards projects working to remove CO2 from the atmosphere.
Flexport's VP of impact, and general manager, Susy Schoeneberg, told The Loadstar carbon removal technology was vital to complying with the Paris Agreement.
"If we are to meet the 1.5-degree threshold of the Paris climate agreement, it is not enough to simply reduce our usage, we need to be able to capture and store between six and ten gigatons of CO2.
"This is because renewable energy cannot be applied to everything, and logistics in particular will require carbon-based fuels to power the big ships and aircraft it uses."
Despite the need to remove carbon, a report from PwC suggests carbon removal start-ups received less than 1% of venture capital green technology funding in the six years to 2019, with the demand for purchasing CO2 removal equally low.
Stripe Climate will take no fees from contributions, 100% of funds received going towards CO2 removal technology. The company has also purchased $1m of CO2 removal.
Flexport has joined the initiative as one of 25 beta users, with its funding being allocated to four pre-selected projects, which Ms Schoeneberg believes have the potential to be scaled up.
Among them is Climeworks, which uses 'direct capture' machines to take CO2 from the air, mix it with water and pump it underground, where it reacts with basalt to become stone.
"Some of the projects we are working on are still prototypes, but others, like Climeworks, are fully functional and just need to be scaled up," said Ms Schoeneberg.
"There is no silver bullet, we need multiple solutions if we are to avert crisis, but Stripe Climate is a constant commitment that enables users to take action, develop new options and, hopefully, lower the cost of tackling the problem. I hope more companies join us."
The impact of the logistics sector on the environment is increasing, with more goods being moved by air, rail, road and sea as consumer shopping habits shift online. According to analysts, if efforts to combat emissions are not made by 2050, 40% of carbon emissions will come directly from air and ocean freight, while ocean freight's current output is comparable with the sixth-largest polluting country in the world.
Flexport is not the only logistics operator looking to affect the way it and its customers do business. Carriers and other forwarders have also launched initiatives intending to alter the way their customers ship goods. CN and Kuehne + Nagel are among those to have released calculators that show how much carbon would be emitted through a particular journey.