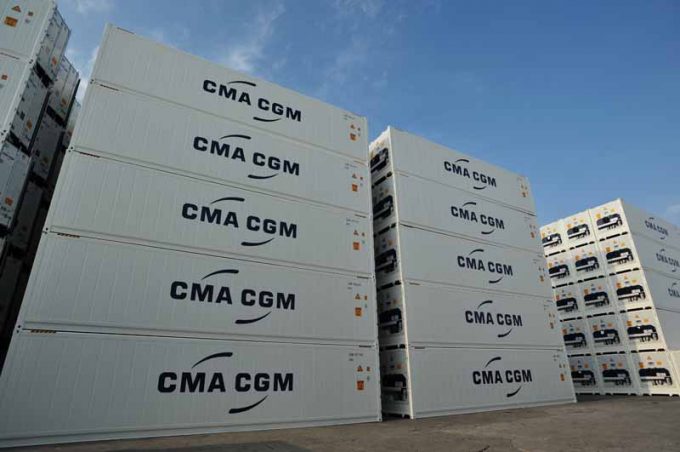 The New York Shipping Exchange (NYSHEX) has announced the completion of a $13m Series A round of funding as it continues its quest for digital enforceable contracts in the container liner industry.
NYSHEX is working with Hapag-Lloyd, CMA CGM, MOL and OOCL on building a "comprehensive exchange", with the German and French carriers having joined the investment round.
"No-show" containers, booked by shippers but not delivered, and containers "rolled" by carriers that habitually overbook vessels, are arguably the biggest problems facing the integrity of the supply chain in liner shipping.
Carriers claim more than 25% of bookings never appear after shippers are offered a cheaper rate by a competitor. And shippers, for their part, bitterly complain about containers being shut out, or shipments split, and that they are often "held to ransom" by shipping lines and forced to pay extra to guarantee shipment.
NYSHEX claims it provides the liner industry with a "simplified and standardised over-the-counter exchange for entering enforceable freight contracts". Shippers and NVOCCs can use the contract at no cost after receiving accreditation, while ocean carriers must pay a $5 per teu transaction fee.
In contrast to the traditional contract system between shippers and carriers, the NYSHEX will require buyers to pay liquidated damages for containers that are booked but fail to turn up for the vessel, and carriers will pay a penalty if booked containers are subsequently shut-out from the ship.
Rodolphe Saadé, CEO of CMA CGM, said: "Digitalisation is essential to offering our customers new and differentiated products. This partnership is one more step in CMA CGM's digital transformation, aiming to continuously create added value for its customers."
The carrier recently introduced a $150 per teu cancellation fee for European shippers that do not deliver containers for booked services to the Indian subcontinent, Middle East Gulf and Red Sea ports.
It said: "CMA CGM has been facing a large number of shortfalls due to late cancellations preventing us from accepting bookings on behalf of other valued customers."
Hapag-Lloyd CEO Rolf Habben has also been very vocal on the problem of no-shows. He told The Loadstar on the side lines of the TPM conference in Long Beach in March it was "very difficult" to have conversations with shippers on pricing "when you know that a quarter of the containers won't even show up".
Analyst Lars Jensen, CEO and partner of SeaIntelligence Consulting, has also given the thumbs-up to the NYSHEX venture.
"It would seem that momentum is building from both carriers and shippers to tackle one of the fundamental problems of the industry."
Gordon Downes, CEO of NYSHEX, added: "It is best practice for participants to also be investors in the exchange, and we are delighted to have CMA-CGM and Hapag-Lloyd as shareholders, along with GE Ventures, Goldman Sachs and our other strategic investors."