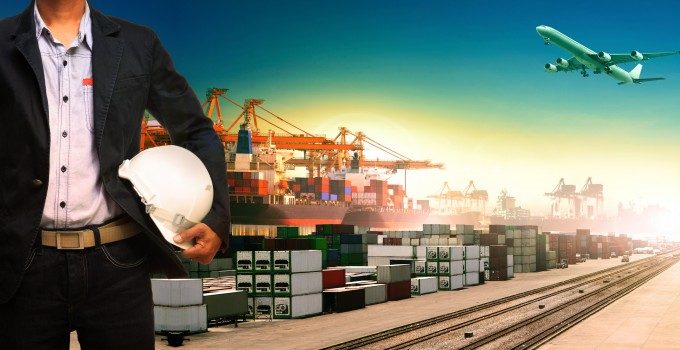 The North European market share for independent shortsea and feeder operators has slumped from 66% to 44% in the past decade, as ocean carriers increasingly undertake their own transhipments in the region.
Analyst Alphaliner compared data on all tonnage deployed on intra-North Europe routes between 2009 and 2019, revealing that total capacity deployed has shrunk from 164,000 teu to just 117,000 teu over the 10-year period.
"Some carriers have shrunk their operations while several established players have either ceased operations or were absorbed by other carriers," said Alphaliner.
Hamburg-based feeder operator Team Lines is the latest casualty, announcing last week it would cease trading on 11 February.
The analyst noted that the demise of Team Lines followed the loss of several other European lines in the past decade, including Baltic Container Lines, Intermarine , United Feeder Services, Feederlink, Tschudi Lines and MacAndrews, which is being consolidated under the Containerships brand.
Alphaliner's Hamburg-based shipping analyst, Jan Tiedemann, told The Loadstar last week Team Lines, had "been dying a slow death over the past few years" via its strategy of effectively working as an NVOCC feeder operator, deploying only one vessel of its own across its advertised extensive network of feeder links.
"So in the end virtually their entire network was 'offered' via other carriers," said Mr Tiedemann.
Indeed, according to The Loadstar's feeder contacts, Team Lines was actually paying more for its slots than it was charging carriers for feeder contracts on several routes, management no doubt deciding that subsidising the freight was less damaging than chartering ships, and moreover would keep the name in the market until the business turned.
Unfortunately for Team Lines, and its 40 Hamburg staff, its risky business model became "unsustainable".
Team Lines attributed some of the blame for its failure to the "ongoing consolidation process" in the liner sector, which had seen the number of potential ocean carrier feeder customers fall dramatically.
Indeed, Alphaliner noted that Team Lines had previously "enjoyed substantial support" from compatriot Hamburg Süd prior to its takeover by Maersk Line in December 2017. And according to another industry source, other notable ocean carrier feeder customers of Team Lines with significant regular volumes in recent years included UASC, OOCL and K Line – all now consolidated.
North European feeder operators now only have a handful of deepsea carrier liner customers and, in practice, this can be reduced to the oligopoly of the lead lines of the Ocean and THE alliances, with the 2M partners Maersk and MSC also making separate arrangements.
Moreover, the feeder operators have been hit by the decision of the alliances to expand their coverage with more direct calls. Their networks that were initially based on four or five port calls in North Europe per voyage, have been extended to include direct calls at other ports, which due to the new norm of 12 vessels per loop and more slow-steaming, can easily be achieved.
Furthermore there is the carriers' reluctance to feeder in case of a port omission, opting instead to save money by relaying the boxes on the next available main line vessel. This happens despite the lengthy delays to cargo and has virtually wiped out the more lucrative ad-hoc feeder fixtures that were valuable revenue earners for the specialists.