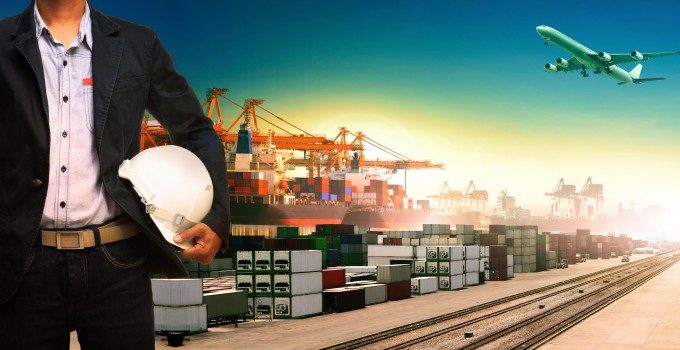 Merger and acquisition activity in the contract logistics sector is predicted to continue to play a major part in the economic life of the business, according to the author of a new report.
Transport Intelligence's Cathy Roberson told The Loadstar that consolidation in the sector was certain to continue, but most likely in a more nuanced way after UPS's aborted takeover of TNT.
Acquisition targets are likely to be smaller outfits operating in particular geographic regions or niche industries, she said.
"I just don't think anybody really has an appetite for the large-scale acquisitions that were very common before the recession. The announcement yesterday of FedEx's purchase of Supaswift in southern Africa is the sort of deal that I would expect to see more of – one that extends the buyer's geographic presence or its specialist knowledge."
She also cited US firm CH Robinson, which has traditionally been known as a domestic truck broker, as another that is using the economic downturn as a ripe time to invest and spread its range. Last year it bought Polish logistics company Apreo and this week it opened a new office in Istanbul.
The expected absence of large-scale deals can also be explained by an absence of large-scale targets, particularly in the attractive emerging markets of Asia and elsewhere. Despite the continuous growth of the Chinese logistics industry, a Chinese player of significant size has yet to develop.
"Chinese contract logistics providers are not quite there yet," she said. "It's a very fragmented market and they all have their particular geographic regions and there isn't a national provider – some are working to that end by buying up regional providers but nobody has really emerged as a leader."
Perhaps surprisingly, Ms Roberson said there was "a lot of interest" among US operators in expanding their European operations, despite the sluggish economy.
That may partly be explained by the fact that the region remains the largest single contract logistics market, according to the report, Global Contract Logistics 2013. Last year it accounted for 37% of global spend on contract logistics, followed by Asia with 31% and North America with 27%.
However, it is predicted to be surpassed by Asia by 2016, which is forecast at that point to represent 36% of global spend, while Europe is expected to have dropped to 31%, with North America relatively stable at 28%.
Globally however, the industry remains highly fragmented. The largest operator, by a high margin, is DHL Supply Chain, which recorded revenues of €13bn last year, way ahead of second-placed CEVA, with contract logistics revenues of €3.9bn. Japan's Hitachi Systems was third €3.7bn and Kuehne + Nagel fourth with revenues of €3.5bn.
However, despite being nearly four times as large as its nearest competitor, the report found that DHL Supply Chain only holds an 8% global market share. Indeed, the combined market share of the top 10 contract logistics providers is just 22%. Even in Europe, the most highly developed contract logistics market, DHL Supply Chain had a market share of just 12%.
And neither is it a particularly profitable industry.
"The profits being generated by the contract logistics industry would, by many standards, be seen as at or below the level needed to sustain a business in the long term," Ms Roberson wrote in the report.
Prior to the recession, the average industry margin was just under 4%. By the end of last year it had recovered from around 1% during the depths of the recession to just over 3%. That does not include DHL Supply Chain however – it saw margins decline to -1% in 2009 and they have yet to recover beyond 3%.
However, the worst hit provider has been Logwin, which saw revenues decline with the onset of the recession and is one of the few companies to have failed to see them recover. Further revenue declines last year saw the company post a loss in contract logistics.