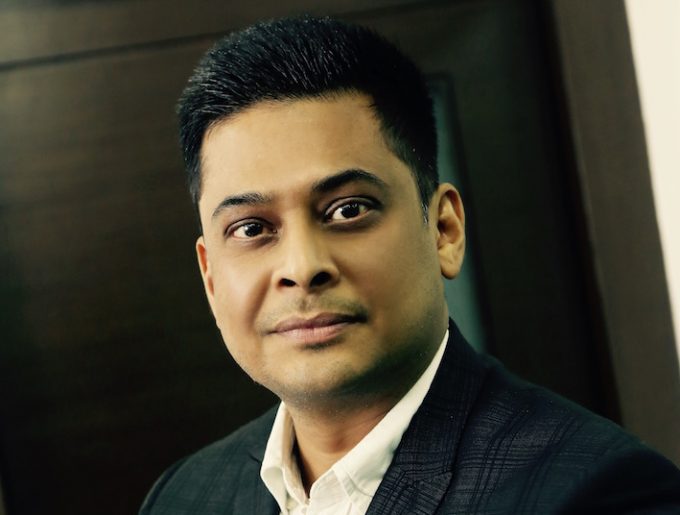 Refrigerated transport specialist ColdEx Logistics is investing heavily to meet the last-mile delivery needs of India's booming cold chain sector.
Having quickly built a reputation for providing integrated cold chain solutions to big name brands like Burger King, Subway and Domino's Pizza, ColdEx founder and managing director Gaurav Jain (pictured)  told The Coolstar his company was poised to become the go-to last-mile delivery provider for end-consumers.
"We are setting up systems, ramping up operations, and investing is assets to meet the last-mile delivery need.
"We aim to reach the home of consumers who want their burgers hot and their cold drinks cold – people nestled in the city's narrow lanes and inner roads where the end customer or retail shop is located," Mr Jain said.
Mr Jain founded ColdEx in 2007 after transforming his father's trucking business, Swastik Roadlines, from a traditional dry trucking company to a temperature controlled supply chain specialist. Since then he has grown ColdEX to one of India's biggest cold chain logistics providers, with annual revenues of RS200 Crore (US $30m) and 35% annual sales growth over the past five years.
ColdEx specialises in providing back-end logistics and inventory management for quick service restaurants lacking storage space in India's expensive city centre retail locations.
Refrigerated warehousing, handling and distribution services are also provided to B2B verticals such as confectionery, pharmaceutical, fruits, vegetables, meat and poultry. ColdEx owns India's largest fleet of over 850 reefer trucks, operating from 55 branches and six distribution centres.
To cater for India's rampant cold chain expansion, which is expected to see the industry reach a market size of US$13bn in 2017, ColdEX plans to add 80,000 pallets to its cold storage capacity over the next three years, which entails adding 12 new distribution centres to cover 90% of the urban population.
To crack the elusive last-mile, which is notoriously difficult for refrigerated and frozen deliveries, ColdEx is concentrating on training its staff to handle compliance issues and implementing innovative technologies to ensure temperature control.
For example, according to Mr Jain, every ColdEx vehicle "has a GPS installed with temperature and location tracking, special door sensors that detect unauthorised intrusion, CCTV cameras in the storage area, downloadable data loggers placed at various parts in the vehicle, eutectic systems for multi-drop retail distribution, and nitrogen flush technology to avoid human intervention in temperature control."
All of which, he added, is monitored in real-time via a 24/7 dedicated call centre team.
This attention to detail is extended to ColdEx's warehousing operations, where there are digital displays, alarms, CCTV cameras, and temperature monitors installed to avoid excursions.
ColdEx is currently conducting last-mile trial runs in Delhi and Mumbai for fast-moving consumer goods companies Groupe Danone and Britannia Industries, with products being transported via motorbikes from distributors to consumers.
Mr Jain added: "If we can crack this last link in the supply chain, we can target e-commerce companies and offer a separate service to fast food chains.
"The last mile is crucial. But we believe that this will be the final move to deliver complete end-to-end supply chain logistics."