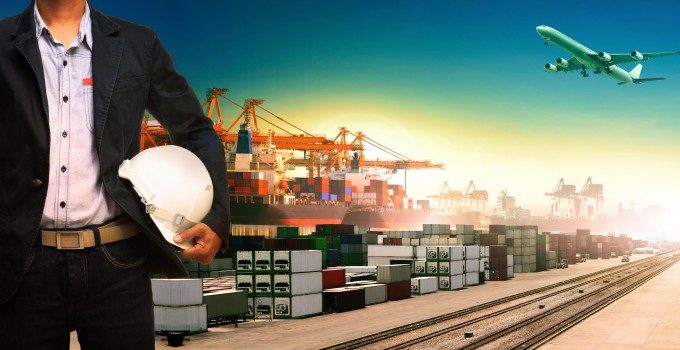 The recent earnings of transport asset owners, announced over the past fortnight, were in stark contrast to the hideous results being put out by major carriers.
Two of the larger aircraft and shipping lessors – Atlas Air and Seaspan – this month reported first quarter results that showed growth in revenues and profits of a level that carriers can only dream about.
We wrote last week that while carriers have been instrumental in helping shippers construct lean, just-in-time supply chains, their own supply chains – the monstrous gap between ordering and seeing their assets deployed into operation – have left them vulnerable to the outrageous slings and arrows of fortune: the market combination of low demand, low rates and high fuel prices was not conducive to the introduction of a large swathe of new capacity.
In this context we wonder whether a paradigm shift is on its way, in the same way that one has been underway in containers themselves – over the past couple of years container lessors have for the first time been ordering the majority of new boxes. While previously it was shipping lines that typically bought the bulk of new containers, since their financial resources have been busy paying off debts on vessels, they have effectively outsourced the ownership of boxes to leasing companies.
The results from Seaspan indicate that a similar process could be underway in terms of vessel ownership. Vessel utilisation for the quarter stood at 99.1%; revenues increased by about 25% as a result of its fleet expansion; and normalised net earnings were up 32%.
Compare this to the recent results of any container shipping line, and it is hard to escape the conclusion that companies like Seaspan should take care of owning ships and making a profit out of them, while shipping lines should concentrate on winning cargo and carrying it, and matching capacity with demand, which appears to be considerably easier through leasing vessels.
The company prefers to place its vessels on long-term charters – during the first quarter it took delivery of two 13,100 teu vessels that have been fixed on 12-year charters to Coscon, while its three 10,000 teu vessels currently under construction are due to go to Hanjin on 10-year deals. Nonetheless, having those vessels on the balance sheet of Seaspan rather than Hanjin or Coscon should ultimately work in the favour of all three.
Atlas Air Worldwide, meanwhile, enjoyed net income of $12.8 million in the first quarter. Much of its business comes from ACMI, in which it leases not just the aircraft but the crew too, taking yet another cost away from the carriers. Atlas Air offers a wide variety of services, from engine leasing to charters, to crew, maintenance and insurance if the carrier provides its own aircraft, and is thus protected to some extent against market fluctuations that may see carriers opt for one service or another.
Like Seaspan's development of its SAVER design, with much greater fuel efficiency, Atlas Air has called the Boeing 747-8 freighter the 'cornerstone' of its future growth, and the quarter also saw it retire the last of its 737-200Fs. Listed at $319.3 million, the 747-8s are popular with carriers – and Atlas, which scrapped three of its orders, still has nine, with another four coming into service this year to join its three used by British Airways World Cargo. So far all its 747-8Fs are for ACMI.
While carriers do, of course, want to own some of the assets they operate, it is starting to look like a much better option to let the lessors take the risk, use their own financial clout and ensure that older, less efficient planes and ships are retired and that newer ones are always on stream. They seem to be able to make money out of it. And the carriers seem to be struggling to cope with asset ownership. Time for a move towards greater flexibility?