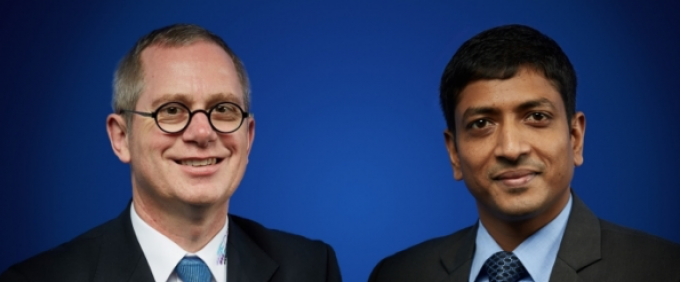 April 14, 2021:
The Indian air cargo management solution provider, CargoFlash Infotech, announced its partnership with the Luxembourg-based EDIfly, to provide advanced encrypted messaging software for aviation and logistics sectors.
Starting April 2021, CargoFlash has embedded the technology of EDIFly into its cloud-based, digital platform to enable free, encrypted messaging for its air cargo management solutions.
CargoFlash can now enable all users of the advanced EDIfly technology to benefit from the free, web-based exchanges with stakeholders in ground handling and warehouse management, airline trucking, forwarding, logistics, cargo community systems and even governments, for that matter.
"The implementation is completely seamless for CargoFlash's clients as EDIfly relies on the same addresses that are already in use by the legacy aviation messaging providers including SITA and ARINC. With this association, EDIfly shall add value to the exchanges of CargoFlash's communication as there is an instant proof-of-delivery through a digital signature, allowing complete process control for its business partners," says the release.
EDIFLY
Since 2010 EDIfly provides banking-like data security, superior rule-based message routing + monitoring based on IATA standards to aviation and logistics through integrated messaging.
nGen by CargoFlash is an end-to-end air cargo management system delivering solutions to the global aviation cargo Industry. Through nGen, the company caters for solutions to airline carriers, GHAs, GSSAs and forwarders. nGen is an end-to-end cargo management system, providing instant, integrated and seamless solutions to the air cargo industry for reservation, revenue management and accounting, D2D and warehouse management.
Ingo Roessler, chief commercial officer, EDIfly, said, "Some clients on the comprehensive nGen management platform by CargoFlash work without a connection to legacy providers while relying on the global IATA messaging standards and end-to-end encryption instead of using unsecured email for mission-critical communication. With the quick implementation and seamless integration, we aim to rapidly spread the word of the evolutions that EDIfly can bring to the global aviation industry."
"Our software handles current and future messaging standards and connect partners without legacy circuits. With EDIfly, the affiliates may experience a lower cost-base when compared to that of the legacy system of encrypted aviation messaging," he added.
Gautam Mandal, director-products, Cargoflash, said, "Several airline clients of CargoFlash Infotech, including Garuda Indonesia and Raya Airways, already enjoy the free and encrypted messaging technology provided by EDIfly. With this association, we aim to reach out to all our existing as well as potential stakeholders, and effectively provide seamless solutions to the global air cargo market."