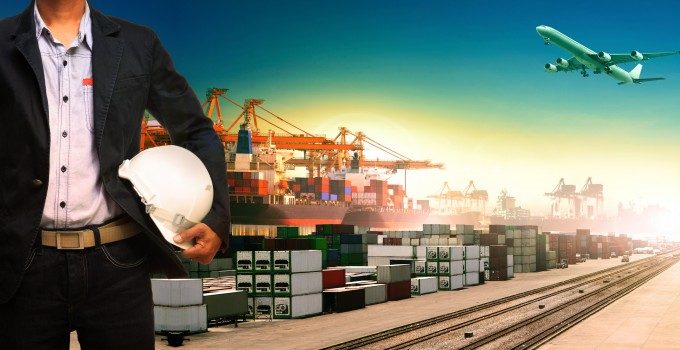 As the indefinite strike by longshoremen at the port of Montreal enters its second week, calls have intensified for the Canadian government to step in and end the conflict.
Ministers of the provincial governments of Quebec and Ontario asked the federal government to intervene in the stand-off, warning of dire consequences for the national economy.
Longshoremen at the port, who have been without a contract since December 2018, have held a series of strikes since early July, which escalated to an indefinite industrial action a week ago.
The ministers of economy and labour of both provincial governments urged Ottawa on Monday to take action, arguing that the port is "a strategic element for the economic vitality of Montreal and for Quebec, but also for Ontario and Eastern Canada".
They warned that the goods, manufacturing, retail and automotive sectors are particularly at risk if supply chains are disrupted on account of the labour dispute at the port, which is largely about working hours.
Quebec labour minister Jean Boulet called the resumption of operations at the port a crucial step to revitalise the province's economy amid the Covid-19 pandemic.
After the longshoremen embarked on their indefinite strike last week a coalition of business groups, including the Chamber of Commerce of Metropolitan Montreal and the Canadian Federation of Independent Businesses, issued a joint declaration asking Ottawa to end the stand-off. However, federal labour minister Filomena Tassi rejected this in a statement, reiterating the government's faith in the collective bargaining process.
This stance has been criticised by the Canadian International Freight Forwarders Association (CIFFA). Bruce Rodgers, the organisation's executive director, did so first in a blog to members on 12 August and again two days later in a letter to the labour minister.
"This is not a normal year, where government officials can stand back and have 'faith in the collective bargaining process'. This has been an outstanding issue since October 2018 and cannot be allowed to fester any longer," he wrote.
"The Covid-19 pandemic has resulted in the deepest economic downturn in our lifetimes. Trade in Canada has plummeted, while unemployment figures rise."
CIFFA members are experiencing the repercussions of the confrontation between employers and workers at the port of Montreal. According to Mr Rodgers, forwarders have already had issues with customers over charges from shipping lines whose vessels were diverted from Montreal to other ports. They are being hit with diversion fees, demurrage and detention charges.
"Freight forwarders find themselves caught in the middle without recourse of action. This situation is untenable for the freight forwarding community and for their customers," he commented.
On 17 August, Hapag-Lloyd notified its customers of additional charges for cargo re-routed to the ports of Halifax and Saint John's because of the paralysis at the port of Montreal.
For imports to Montreal the carrier levies additional charges of US$360 per teu and S$490 for 40ft units shifted to St John, while surcharges through Halifax are $360 and $465 respectively for 20ft and 40ft containers. To Western Canadian they are $220 and $205 respectively for 20ft and 40ft units through St John's and $720 and $1,420 through Halifax.
By the end of last week seven vessels had been diverted from Montreal to Halifax and one to Saint John.
Hapag-Lloyd has warned its clients of further disruption: "Due to the continued industrial action in Montreal we expect that the terminal performance in the port will continue to be severely affected by the strike," adding that "as the situation develops, it may prove necessary to divert further vessels".
Unless Ottawa has a change of heart, this seems almost inevitable.