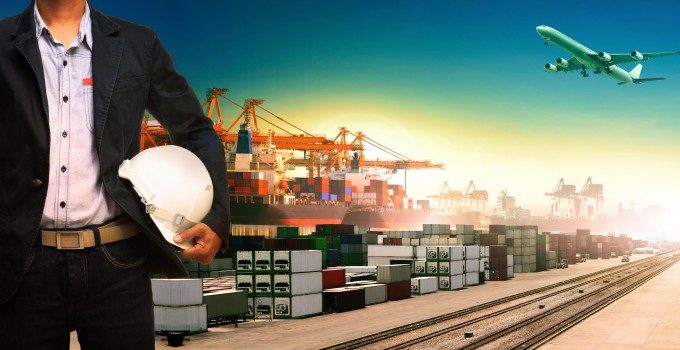 "In the first half of 2012, muted consumption in all parts of the world and increased market volatility influenced the global logistics business," said Reinhard Lange, CEO of Kuehne + Nagel when announcing the group's results earlier this month. "Softened demand affected in particular the trades from Asia to Europe and North America and slowed down volume development in seafreight and airfreight."
The Loadstar doesn't need to remind its readers that the market is bad. And when the biggest forwarders find the going tough, it is no surprise that the smaller ones struggle too.
But the challenges for independent forwarders don't end with the economy – in some cases, they have each other to fear too.
Payments between forwarder partners have always been a tricky subject. Failure to deliver, wrongly priced shipments, insolvencies, and even plain misunderstandings can lead to difficult negotiations and loss of cash for many businesses. The website FreightDeadbeats currently lists more than 135 forwarders who have failed to pay members – sometimes substantial sums. One non-payer, based in China, owes one creditor $152,000, while a German forwarder has a list of 10 claims against it, totaling some $223,000. Other claims are as low as $50.
"Essentially, you have to make your choice of partner based on instinct," said one independent forwarder. "Getting on with them is the most important thing. But there will always be times when you lose out. You just want to minimise those times."
It is these disputes, often between forwarders who have little knowledge of each other apart from a passing acquaintance on LinkedIn, that lead independent forwarders to join networks. The networks may offer insurance and financial protection, dispute resolution and promise a high standard of partner. They can look like a safety net.
However, there has recently been a rise in the number of networks launching, and simple maths suggests that they may not be able to provide the financial protection they promise.
In April this year, a new one, Multimodal Freight Network, launched in Egypt. It offers membership to one company for each port in each country – and told The Loadstar it expected some 100 members in total. It offers "the cheapest annual membership fees in the world", at $500 per year,  a full refund if members are unhappy with the service, and "guaranteed payment protection up to $20,000 in freight transactions" when doing business with another member.  That's a generous claim when it will only net some $50,000 in membership fees.
The network claims that its exclusivity is protection in itself. Upon approving the application from an online form, the network will ask for "some official documents…finally we will send you by email our contract…while in parallel you will pay the membership fees".
A spokesman told The Loadstar: "It may be more steps than other networks, however these steps will actually secure the concept of having very well-selected members."
When asked whether the network had sufficient cash to pay out if there were several claims, the spokesman replied: "I guaranteed myself it wouldn't happen, as all our network members are so prominent and elite, at the most high level you can imagine, based on our policy and criteria."
Occasionally, however,  even the most prominent companies can become insolvent, leaving unpaid debts, while disputes are not uncommon, even among the "elite". Multinationals can struggle to resolve differences between their own regional offices.  In one case The Loadstar heard, a simple comment led one forwarder to renege on a deal with another. Strict membership criteria is no guarantee.
One network, MTG, is currently featuring on FreightDeadbeats for non-payment of some $24,000 to members who claim never to have received the promised payment protection plan, although the president of MTG told the site that it had paid the claims.
David Yokeum, president of the WCA Family, said: "I hate to see what is taking place. I would say 85 to 90% of the networks don't have the funds to pay. New networks are forming like Nigerian scam letters, making promises of wealth with membership, but they cannot deliver." The WCA Family has paid out more than $1m in claims in the past five years.
There is a new insurance programme for forwarders and networks, Global Logistics Shield, which mainly offers protection against partner insolvency at a low cost, a useful tool for independent forwarders. But, points out Mr Yokeum, the vast majority of claims are not as a result of bankruptcy but "simply the forwarder doesn't pay".
These are challenging times for the big players – but far more risky for the smaller ones.