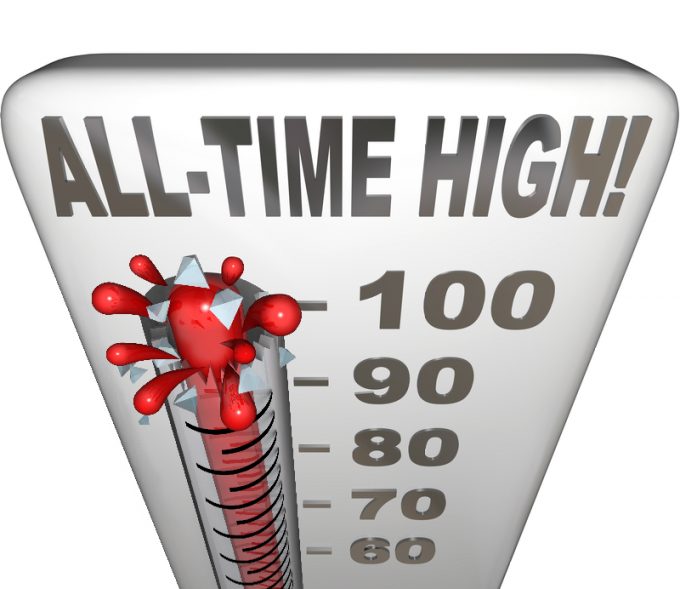 Bertschi achieves sales of CHF 1 billion for first time in 2021
17.01.2022
Bertschi Group's sales exceed CHF 1 billion mark for first time in 2021, with 13% growth
– Sales up by 13% to CHF 1.02 billion
– Despite the challenging market environment, Bertschi performed well and increased its proportion of worldwide business to 40% thanks to growth in Asia
– Investments of CHF 100 million in logistics in Europe and overseas
– Container fleet for liquid and dry-bulk chemical products reaches 40,000 units
– Chemical logistics hub in Zhangjiagang (China) to open in mid-2022
– Focus on digital transformation and sustainable logistics
In 2021, Bertschi performed well in a challenging environment and demonstrated the resilience of its business model. With record sales of CHF 1.02 billion, the company exceeded the one billion mark for the first time. Group-wide sales grew by 13%, with growth in worldwide business (particularly in Asia) significantly higher than in European business. The turnover share of global activities rose from 34% to 40%. 'This is an extraordinary achievement by everyone involved, especially considering that Bertschi only went global with activities in Asia, America and the Middle East ten years ago,' says Hans-Jörg Bertschi, Executive Chairman of the Bertschi Group.
Bertschi workforce – the world at home in Switzerland
'In the current situation, marked by the pandemic and disrupted supply chains, this level of growth would not have been possible without the personal commitment of all employees,' says Jan Arnet, CEO of the Bertschi Group. The workforce grew by 60 new recruits to 3,160 people in 2021. 'Due to the increasingly global nature of our business, our corporate culture has also evolved and become richer. This is evidenced by the fact that people from all continents work at the headquarters in Dürrenäsch and nearly 40 different languages are spoken,' adds Jan Arnet.
Investments in expanding the logistics infrastructure and container fleet
Bertschi expanded its own logistics infrastructure in 2021 with investments of around CHF 100 million. These included doubling the storage capacities for containerized chemical products in Rotterdam (Netherlands) and Middlesbrough (UK), and building a new chemical logistics hub in China. In addition, the fleet of tank and silo containers was increased by more than 2,000 units. Bertschi put the 40,000th container into operations at the start of 2022.
Positive outlook and opening of new chemical logistics hub in China
Bertschi is expecting the economy to stabilize this year. 'The positive trend from 2021 will continue, even if growth is set to slow down in this phase of the recovery cycle,' says Jan Arnet. Nevertheless, Bertschi will continue investing at the current high pace in 2022. A major tank container storage terminal for dangerous goods is being built in Antwerp. There are also plans to expand the existing logistics facilities in Duisburg, Schwarzheide, and in the Netherlands.
The new logistics center for dangerous liquid chemicals, located in Zhangjiagang at the heart of the Yangtze Delta area not far from Shanghai, will open in mid-2022. It consists of a dangerous goods storage facility for up to 1,000 tank containers, as well as automatic filling systems and three warehouses for different classes of dangerous goods, with space for 25,000 pallets. The plant has an annual capacity of 300,000–400,000 tons of chemical products. 'This investment will further consolidate our position in the Chinese market, where we already enjoy a strong position with our tank container shipments to and from China,' Hans-Jörg Bertschi believes.
Digital transformation and sustainability – anticipating the future
Bertschi will continue to systematically pursue its current digitalization strategy. Last year, full visibility was ensured in intermodal transport chains by means of automated status and ETA notifications to customers, with a coverage level of over 99%. Bertschi is also investing heavily in more efficient planning systems for European and global transport execution. Further implementations are planned for 2022.
Bertschi began its journey towards climate-neutral logistics in 2021. More than 90% of all European shipments are sent by intermodal transport, meaning the company is starting out with a favorable carbon footprint. 'We will continue to invest in intermodal transport via the environmentally and climate-friendly method of rail, including investments in terminal infrastructure. In addition, we are planning to take steps to convert road transport to and from the terminals to climate-neutral propulsion energy, starting in 2024,' says Hans-Jörg Bertschi. Further measures to reduce carbon emissions and use photovoltaics for sustainable power generation are planned at the company sites. Bertschi has already completed an initial project involving the installation of 44,000 square meters of solar panels on the roofs of the logistics center in Singapore.