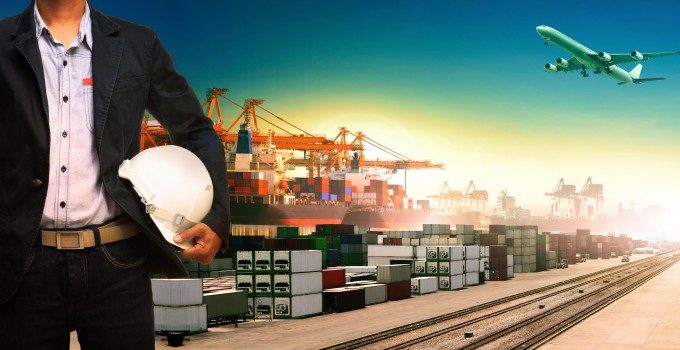 Last week saw the launch of the European Commission's latest attempt to reform the continent's port system, which managed to draw criticism almost immediately from possibly every interested party.
As previously reported in The Loadstar, there has been a great deal of anticipation from a range of interests across Europe over the commission's next move.
In announcing the new proposals, EC transport commissioner Siim Kallas said that increased efficiency of port operations could see €10bn shaved off transport spend by 2030.
"We already have some of the finest port facilities in the world. We need to keep them. But we are facing major challenges in terms of congestion, traffic growth and investment. More of our ports need to reach these high standards. The proposals today will bring Europe's port services into the 21st century, help attract investment and create jobs where they are most needed," he said.
EC research showed that while 74% of Europe's imports and exports enter and leave the territory through its ports, the industry itself is highly concentrated, with 20% of all volumes concentrated in its three largest ports – Rotterdam, Hamburg and Antwerp, which the EC said resulted in greater levels of congestion and extra costs for shippers.
Much as it tries to set out its case for port reform, the industry has been here several times before – previous attempts to liberalise port services have ultimately come to nothing as they have failed to pass through the European Parliament, and this package has steered clear of the contentious issues of cargo and passenger handling services, and labour.
As a result, it has already drawn criticism from shipowners and logistics representatives, as well as from labour organisations who perceive a renewed attack on existing labour laws further down the line.
European Community Shipowners Association (ECSA) secretary general Alfons Guinier said: "ECSA is surprised to see that cargo-handling, port labour and passenger services are not covered by the proposed legislative text.
"This is particularly so since the recently published study done on behalf of the European Commission extensively documents that although port labour in many EU ports works very well, there do exist many restrictive practices in several ports."
This position was largely echoed by European freight forwarders' association Clecat, which said that in terms of labour some ports "amount to what is in effect a 'closed shop' where service providers may not select the personnel of their own choice".
If DG Move, as the transport commission is now known, decides to act on these recommendations it is likely to set itself on a collision course with labour organisations, although the EC has certainly given itself the ability to return to labour relations in European ports, with the expected creation next month of a Social Dialogue Committee for Ports "to allow employees and employers to discuss and agree on dockwork-related issues".
It promised that this will be evaluated in 2016, an announcement that set alarm bells ringing at the European Transport Workers Federation (ETF).
"Even if dock labour is not included in the new regulation it is clear that liberalisation of port labour is still on the Commission's agenda," said the ETF dockers' section chair Terje Samuelsen. "The strategy seems to have changed, as we have passed from comprehensive one-size-fits-all proposals to targeted interventions at national level. Furthermore, in its communication the commission clearly indicates its intention to come back on the issue of port labour in 2016. European dockers remain vigilant and are ready to fight back any attempt to deregulate their professions."
For ports, the proposed legislation aims to introduce greater transparency on how they are financed, which will be welcomed by some and rejected by others. There is a clear implication in the EC's proposals that cargo volumes need to be more widely dispersed across the continent's ports – although the density of volumes in its leading ports often tend to act as magnate for further cargo.
Nonetheless, in attempting to open up non-cargo (such as piloting and towage services) and passenger handling commercial operations in Europe's largest 319 ports, the EC has proposed appointing an inspector for each member state to ensure that state aid rules and price-setting by port authorities is done in a transparent and competitive manner.
This was seized upon by Europe's largest port, Rotterdam. Chief executive Hans Smit said: "In the Netherlands, such new supervision is totally superfluous. Following its autonomisation in 2004, the Port Authority signed a covenant with Deltalinqs [an association which represents the port's customers], after it had been reviewed by the Netherlands Competition Authority (NMa). In it, highly efficient and effective procedures for setting port tariffs were agreed. Furthermore, anyone who has a complaint can report it to the NMa."
Deltalinqs president Steven Lak added: "As clients of the port, we have a well-functioning consultation system with the Port Authority for setting the port tariffs every year. If we are unable to agree on these tariffs, there is an independent arbitration scheme."