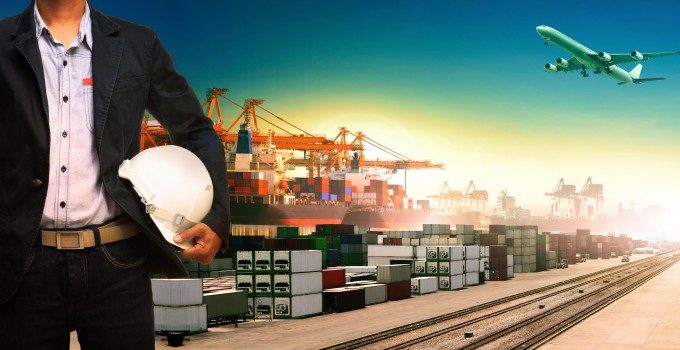 It has been termed a blockbuster deal in the banana world, but the tie-up announced this week between US-based Chiquita and Ireland-based Fyffes looks a lot like a shipping story.
Assuming the deal is approved by regulators on both sides of the Atlantic, the new company is expected to generate revenues of around $4.6 billion and will be the world's biggest banana company.
Both firms described the deal as a merger of equals – and the resulting entity will be called ChiquitaFyffes – but Chiquita shareholders will own just over half of the new company while its shares will be listed in New York. That makes it looks more like a takeover.
Either way, Chiquita CEO Ed Lonergan said in an announcement on Monday that the all-share deal was a "milestone". Fyffe's share price doubled.
Irish takeover rules mean no-one involved in the deal is allowed to talk to the media until the transaction closes in several month's time, but one insider told The Coolstar that most staff were surprised by Monday's announcement.
The official announcement read: "Chiquita and Fyffes anticipate that the transaction will potentially provide annualised recurring before tax overhead and operational synergies of at least $40 million by the end of 2016. These recurring annual synergies are anticipated to be comprised of efficiencies in the areas of logistics and procurement, among others."
That has clear implications for the temperature-controlled shipping industry, which is in a state of flux as containerships eat away at the conventional reefer shipping industry's volumes, much of which is comprised of bananas.
One reefer industry executive told The Coolstar: "It's quite a big change. It [ChiquitaFyffes] is going to represent 14% of the industry which is quite a big chunk, and most of the synergies will come out of the logistics side.
"It's a supply chain story. I can't think how else they could be more effective. Product will be coming out of some of the same certain countries so you can probably eliminate some of the port calls by consolidating volumes."
He added: "Once they've combined then there's the possibility [of new vessels], but it's too early to say."
The topic of new reefers, and consolidation among the big four banana producers, has already been covered by The Coolstar.
At the Cool Logistics conference in Rotterdam in 2013, Kevin Bragg, managing director of Bonita Europe, an Ecuadorean grower which supplies 8% of Europe's banana market, forecast that deals reminiscent of this week's tie-up were the means through which the industry would become able to invest in new dedicated reefer shipping capacity, of which there has been little in recent years
"We do need to find a way, via a joint-venture company called, say, Dole-Bonita or Fyffes-Chiquita…what has to happen in this industry is consolidation. There are something like 200 importers of bananas in the EU. In the US it's seven or eight. In the EU I think we're going to see that consolidation and that's probably what's going to drive larger reefer ships."