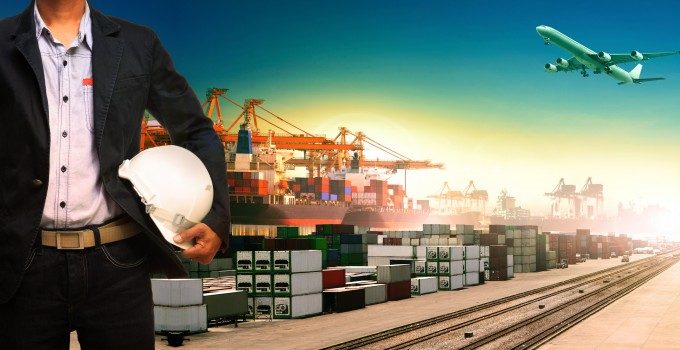 While Spain plunges deeper into economic crisis, with 4% of its stock market value wiped yesterday, record government lending rates and one of the worst unemployment levels in Europe, a new container terminal in the port of Barcelona will be officially opened this evening by King Juan Carlos of Spain.
However, project managers and Hutchison executives said that the terminal would aim to win transhipment traffic back from neighbouring ports and add new cargo options for French shippers regularly afflicted by labour unrest in Marseilles and other French ports.
The Barcelona Europe Southern Terminal, owned by Hutchison Port Holding's Spanish subsidiary Tercat, will this evening welcome the MSC Kalina, a 14,000teu vessel that operates the carrier's Asia-Europe Dragon Express service – one of a number of strings that is being transferred from the existing Tercat facility close to Barcelona's city centre, along with the line's African services.
While the launch of a new terminal in Spain's third largest container port will inevitably stoke fears of overcapacity, Hutchison's managing director for central Europe Clemence Cheng told The Loadstar in Barcelona that the net effect of the new capacity would be mitigated by the fact that the existing terminal would be returned to the port authority and converted into a general cargo and finished vehicle facility.
"The old Tercat terminal handled about 1.1 to 1.2 million teu last year, while the first phase of this terminal is around 1.5 million teu, so that is not actually a large increase.
"At the moment the majority of Tercat's traffic is gateway cargo, but we will have the potential to expand transhipment traffic to around 30% of the total," he said.
Mr Cheng added that during 2010 Tercat had lost transhipment traffic to competitor ports "not because of the competition itself, but because we couldn't handle the larger vessel sizes".
The new terminal, built on reclaimed land by Barcelona Port Authority outside the city, can handle the largest vessels currently sailing, and has a depth alongside of 16 metres. New cranes delivered can reach across 23 rows of containers on a vessel.
As well as MSC, Tercat's other carrier customers – the CKYH Alliance, Evergreen, UASC, WEC Lines, Hamburg Sud, CSAV and Zim Lines – will transfer while construction of Phase 1 continues. It is expected to be completed at the end of March 2013.
Mr Cheng also said that the terminal would offer new options for French cargo flows. Barcelona remains the only Spanish port that is rail connected to the European rail system, and the terminal would target shippers in Perpignan, Toulouse and Bordeaux, amongst other regions.
Already Barcelona attracts some French traffic by truck when strike action hits French ports, and Hutchison management also believe that a large portion of French shippers currently served by Le Havre and Antwerp will be inclined to route their cargo through Med gateways if offered sufficient service levels.
Mr Cheng also shrugged off Spain's current economic woes as a threat to the hundreds of millions of Euros invested in the project. "The container handling business is a long-term business and hopefully we are in the economic trough now and the recovery is on its way.
"Imports into Spain are understandably lower, but exports are doing well – the old Tercat terminal is 13-14% up year-to-date in terms of exports, and when you look at the industrial base of Catalonia; it is very strong."
How early the world's largest container terminal operator makes a return on its substantial investment is anyone's guess, however, as Spain's macroeconomic data remains critically weak while the government's fiscal position appears to worsen by the day.