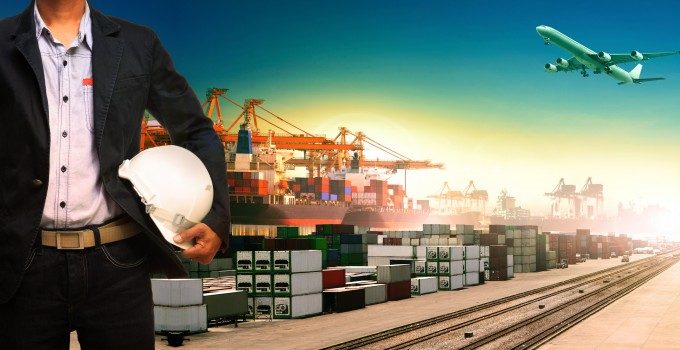 Bespoke air charter company, Hunt & Palmer PLC are pleased to announce the launch of their new venture, Hunt & Palmer Cargo Charters Ltd.
Operating from the group's head office near London Gatwick, this newly formed entity will be providing both sole use charter and shared freight aircraft capacity to clients needing cargo solutions around the world.
Hunt & Palmer Cargo Charters will be headed up by Mr Jamie Peters, a name known to many in the air freight industry and who joins the group from another major broking company. Jamie Peters commented, "I am very excited to be starting a new business with the backing of an internationally renowned company like Hunt & Palmer. I have long been aware of the organisation's reputation for quality of service in its passenger operations and I believe that our way of doing things will be a real step change for the cargo charter industry."
Working alongside Jamie Peters will be Stuart Donaldson, another highly experienced cargo industry professional who was until recently General Manager for GSA specialist Platinum Air Cargo.
Announcing the company's launch, Group Chairman Mr Jeremy Palmer said, "This is another significant investment by Hunt & Palmer PLC in our own future and one which demonstrates the Board's continued commitment to expanding our operation as part of an ongoing development strategy."
Although Hunt & Palmer is not a name new to the cargo market, the Directors are keen to raise the company's profile in this area. Jeremy Palmer explained, "We understand that this is a highly competitive market and our renewed presence here will not be welcomed by all. For that reason we have recruited a strong and experienced management team who we believe have the ability to establish us firmly as a respected supplier with those seeking the highest standard of service."                                                                         
Hunt & Palmer PLC was formed in 1986 and celebrated its 25th anniversary in 2011. In that same year the group opened an office inMumbai,India, their second in that country, adding to the group's established international network, and also acquired successful pop and music charter specialist Premier Aviation (UK) Ltd. 
The Hunt & Palmer organisation provides a range of products to a diverse client base, including passenger and cargo air charter broking, scheduled air ticket sales, DMC representation and aircraft sales/leasing.
Ends