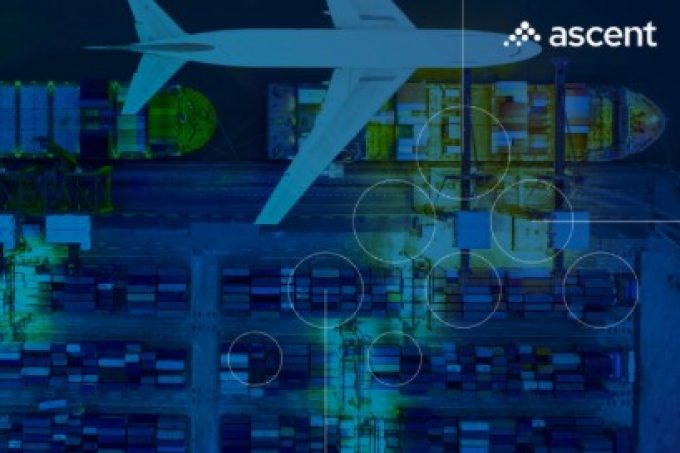 In this article, we examine the current state of both the ocean and air freight markets, and the numerous factors likely to impact developments there through the balance of this year.
Ocean freight
Since the reopening of Shanghai, we have seen mixed signals from the market. Though commercially, companies are returning to the office, the manufacturing ramp-up is proving to be a more prolonged process. As a result, the overall market remains softer than predicted. As recently reported by some of the larger retailers, this is largely driven by some market verticals sitting on high inventory levels. Other markets, however, remain robust, driving strong demand for expedited ocean products, along with air charters and standard air freight.
In this volatile year, we anticipate that peak season will begin mid- to late-July and last through Q3. Carriers tell us they will closely monitor volumes over the next three months to determine what path to follow in Q4 and into 2023.
In our business, we focus on meeting customer service requirements and working with them through the distinct challenges presented by the market. While demand is not something we or anyone else can control, when Covid hit, ocean carriers reactively pulled a large amount of capacity from the market in anticipation of reduced cargo volumes. When volumes surged, capacity was brought back into the market.
While using trended historical data to predict future actions is not as relevant to this post-pandemic period, we anticipate that carriers, through diligent capacity management, will be able to effectively adjust to market conditions. As carriers do adjust capacity, it becomes incumbent upon global logistics providers to stay on top of market conditions and provide effective options.
In the current market, we are highly focused on offering multiple tailored options for our customers to address the ongoing challenges of 1) significant port congestion, 2) rail delays and 3) chassis shortages. These include approaches such as multiple ports of entry, transload and trucking.
Additionally, due to the continued challenges associated with vessel on-time performance, we see and anticipate further notable demand for both expedited ocean cargo and domestic solutions. The pandemic exposed the dangers of over-reliance on any one sourcing location. The ensuing sourcing shift has brought growth to Asian countries such as Vietnam, Thailand and Cambodia. Along with this growth, we expect Mexico to continue to prosper as additional manufacturing moves into that critical US nearshore market. We will be doubling our team south of the border to accommodate customer needs at all main entry points and key locations across that country.
Air freight
As we move into Q3, we expect the airfreight market to be shaped by several factors in the coming months. These will be driven mainly by the state of the global economy, ocean freight market conditions, geopolitical factors such as the war in Ukraine, and potential future Covid-19 lockdowns.
That said, we see market demand remaining strong through 2022 based on the gap between supply and demand caused by decreases in the number of passenger flights, the end of "preighter" flights, and disruptions in the ocean transport market, as noted in our earlier comments.
Air freight rates can be expected to remain at their elevated levels unless the marketplace sees sustained macroeconomic headwinds, namely inflation, further interest rate hikes, and a drop in consumer confidence. In a nutshell, the main question is: What will demand look like now that factories in China have reopened, but with a less favourable economic outlook?
Current challenges in the airfreight market include tight capacity, labour shortages and infrastructure shortfalls. Capacity remains tight due to the lack of the aforementioned passenger flights, the "preighter" flight bans in both China and the EU, and Russia's Volga-Dnepr Group ban from the EU and US skies. The latter action removed notable capacity from the market at a critical juncture, including 12 AN-124s and 17 Boeing 747s, 13 of which were the -800 variant with 120-ton capacity.
We expect to see labour shortages continue to hamper the airfreight market. Pilot shortages and lack of ground personnel due to layoffs during Covid-19 continue to result in flight cancellations worldwide.
Infrastructure shortfalls will also continue to affect cargo velocity due to a lack of warehousing space for building and breaking down freight. While covered in detail earlier in this article, it is important to note here that ocean freight market conditions play a role in airfreight market demand. Space availability, ocean freight rates, and port congestions in the USWC and UK ports are all part of the equation determining air freight demand and price levels. Currently, China's port congestion is easing as a post-lockdown cargo boom failed to materialise. As a result, ocean freight rates have decreased. With more readily available ocean space, we are seeing surplus air freight capacity in the transpacific eastbound lane, which has caused rates to drop over the past few weeks. Transpacific westbound rates remain stable.
Conclusions
Continued inflationary pressures may further erode consumer purchasing power and spur central financial institutions to act through monetary policies such as additional interest rate increases. In light of this, we believe that to best serve both ocean and air customers effectively, it is essential to keep a close eye on related global developments.
At present, these include:
The UK inflation rate reaching a new four-decade high above 9% in May underscores the challenge for the Bank of England as it threatens faster interest rate increases in response. The Bank of England has indicated that it expects the peak later this year will be at 11%.
The US Federal reserve's recent implementation of a 75-point rate hike in response to surging US consumer prices is the greatest increase in the Fed's benchmark rate since 1994, as officials try to rein in the worst inflation seen in four decades.
In Australia, Governor Philip Lowe outlined the impact of Australia's recent experiment with yield-curve control, following a review of the action.
In China, pressure continues to mount on the nation's banks to provide cheap credit to the faltering economy.
Central banks in Indonesia and the Philippines recently met as part of the global push to raise borrowing costs front of mind for decision-makers.
In Norway, Norges bank may accelerate tightening after hiking interest rates by 25 basis points to contain the country's 33-year high inflation.
In Latin America, Brazil's central bank has extended a record tightening cycle, deciding to implement a 12th straight rate hike during its next meeting in early August.
In Chile, the central bank raised the key rate to a record high 9% and in Mexico, Banxico is expected to hike the base rate by 75 basis points to 7.75%.
Consumer confidence decreased slightly in May, following a small increase the month prior. The index now stands at 106.4, down from 108.6 in April. Notably, purchasing intentions for cars, homes, major appliances and more all decreased.
On the manufacturer side, IATA stated in its recent market update that new export orders, a leading indicator of cargo demand and world trade, were shrinking in all markets except the US. The association noted that global goods trade has continued to decline in 2022, with China's economy growing more slowly because of Covid-19-related lockdowns.
The market for the rest of 2022 and beyond will be driven by multiple factors, namely inflation, consumer confidence, Covid restrictions, labour shortages and/or disruption, along with carrier capacity management. If ocean freight experiences any of these disruptors, it will impact airfreight as the two modes are very closely aligned.
Dennis Grady ([email protected]) serves as vice president – ocean and Erion Hormoviti ([email protected]) as executive director – air freight at Ascent.
Ascent leverages its deep knowledge and innovative technology platform to solve supply chain challenges for customers worldwide by expertly delivering goods around the world via all modes.
Learn more at ascentlogistics.com