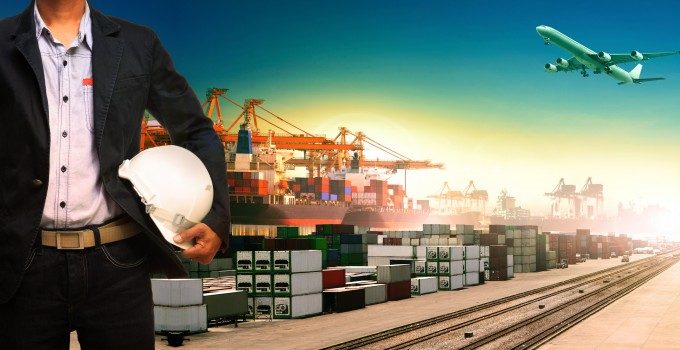 Independent forwarders risk losing further market share to multinationals unless they invest in better IT, attendees at The World Cargo Alliance annual conference in Bangkok learned.
The WCA's new IT initiative, Worldwide Information Networks (Win), promises to level the playing field between small forwarders and multinationals as the logistics industry moves into a new era of paperless freight.
The system has been built to connect origin forwarders with destination forwarders, either via the internet or installed software, and automates at least 10 shipment activities, including finding local agents, looking up schedules and obtaining shipment updates.
Win managing director John Debenedette told The Loadstar that the top 25 multinational forwarders had managed to capture such a large market share – which he estimated to be as much as 40% of forwarder-controlled volumes in both the ocean and air freight segments – because of three key advantages.
"The larger multinational forwarders have established stations around the world, but by developing cross-company IT systems these stations are connected to each other; they are connected to their carriers; and they are connected to their customers," he said.
Amit Maheshawari, chief executive of Indian logistics software developer Softlink, said that independent forwarders risked losing further market share to multinationals unless there was serious investment in creating a new network for shippers.
"How have 25-odd companies managed to corner nearly 50% of the market? The answer is their investment in their IT networks. Smaller forwarders have to stop thinking of IT as an expense and treat it as an investment, otherwise their market share will continue to shrink."
The Win system integrates export forwarders and import forwarders in the WCA network, whether they are using different internal IT systems or not, although Mr Debenedette added that it was not exclusive to WCA members.
"We didn't want Win to be exclusive because it has a lot more potential than that," he said.
He also added that the system is not designed to replace the variety of existing freight management systems that currently link forwarders with carriers, such as Inttra or Descartes, but rather it works with them. "I always wanted to design Win within the leading software packages that supply this industry. In fact, it is very important that we don't compete with them because this project is going to take time and that's why we need the help of leading industry providers."
While Win has already linked up with container shipping booking portal Inttra, and forwarders have begun to use its e-ocean freight product to send ocean shipment details, WCA is now in the process of connecting air freight forwarders via Traxon to air cargo carriers, which Mr Debenedette says should be ready by this summer.
"The air freight forwarders face two major threats. IATA has been talking about having e-freight by 2015, which I think is crazy. However, to have e-air waybills by the same date is a realistic goal, and forwarders who are not ready to do that by then could well face having to pay surcharges to airlines if they are delivering paper air waybills that then have to be inputted by the airlines," he said.
Mr Debenedette was at the heart of building the Inttra portal, and said in the early days carriers would typically levy a €30 surcharge on forwarders who placed bookings that then had to be put through the portal by carriers.
"The second threat, and it is more of an existential threat, is regulatory. I believe that mandatory electronic air data reporting is coming, and coming soon – for forwarders not able to do that by the time it comes in, it means you are either telling customers that you are not in that programme, or that the airline has to file the data on your behalf. That means either lost business or extra charges," he said.
But he reiterated his belief that "by this summer, independent forwarders will be able to issue an e-air waybill".
Further on down the line, once the Win system is fully compliant with freight management systems, the next issue will be to link it up with revenue management systems to allow independent forwarders to be able negotiate rates with agents electronically.
"Could Win become a sales channel for our members? Quite possibly."