The Loadstar is happy to work with companies to ensure they get the best results from their advertising and marketing spend. We love innovative ideas and can develop unique packages for clients, across a broad range of media including online advertising, podcasts, sponsorships, events and research. We would be delighted to talk to you about your requirements. For the media pack, information on who reads The Loadstar, what opportunities we have, or just to have a chat, please contact Nick.
Nick Marsh, chief revenue officer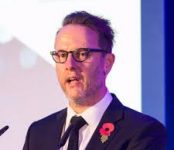 Nick was previously publisher of Lloyd's Loading List, where he was responsible for owner Informa's marketing services business, serving the global freight industry and organiser of the annual Global Freight Awards.  
Nick will be responsible for driving revenue growth across The Loadstar Premium subscription service and its marketing services business by aligning its tech, sales and marketing capabilities with its world-class journalism to deliver an outstanding customer experience.  If you would like to find out how The Loadstar's demand and lead generation marketing services can deliver sales and loyalty from the world's forwarders, shippers and carriers, or how The Loadstar's Premiumsubscription service can help your organisation make better business and investment decisions, please contact Nick at nick@theloadstar.com, or call him on +44 (0) 7541 370812. 
Jaye Tucker, consultant, air freight sales

Jaye began her career at one of the largest air cargo media companies, where she worked in a senior sales capacity for more than 10 years.  She was responsible for selling and developing a variety of frequency titles, global exhibitions, websites and directories. She then joined the industry, working for a leading airline general cargo sales agent based in Heathrow. She left to help launch a cargo division for a top city aviation recruitment company. Based in Gatwick, UK, Jaye joined The Loadstar in 2012.
She can be reached at jaye@theloadstar.com or on +44 7841 522 273.
Arabella Tancred, sales and finance manager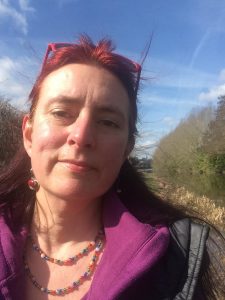 Arabella has been Company Secretary of The Loadstar since its inception and manages the accounts and administration of the company. Arabella comes from a publishing and agricultural background, and having run her own small import business for the past 20 years, brings her experience in shipping and associated transport logistics to the table.
Arabella is based in Hungerford, Berkshire and can be reached on +44 (0) 7926382655  or arabella@theloadstar.co.uk