The Loadstar is happy to work with companies to ensure they get the best results from their advertising and marketing spend. We love innovative ideas and can develop unique packages for clients, across a broad range of media including online advertising, podcasts, sponsorships, events and research. We would be delighted to talk to you about your requirements. For the media pack, information on who reads The Loadstar, what opportunities we have, or just to have a chat, please contact Jaye or Arabella.
Jaye Tucker, global sales director

Jaye began her career at one of the largest air cargo media companies, where she worked in a senior sales capacity for more than 10 years.  She was responsible for selling and developing a variety of frequency titles, global exhibitions, websites and directories. She then joined the industry, working for a leading airline general cargo sales agent based in Heathrow. She left to help launch a cargo division for a top city aviation recruitment company. Based in Gatwick, UK, Jaye joined The Loadstar in 2012, and transformed it into a viable, commercial business.
She can be reached at jaye@theloadstar.co.uk or on +44 7841 522 273.
Arabella Tancred, sales and finance manager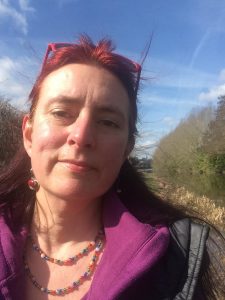 Arabella has been Company Secretary of The Loadstar since its inception and manages the accounts and administration of the company. In 2017 she joined Jaye Tucker on the sales team. Building on our existing customer base and branching out to new companies, her focus is on sea and land advertising sales. Arabella comes from a publishing and agricultural background, and having run her own small import business for the past 20 years, brings her experience in shipping and associated transport logistics to the table.
Arabella is based in Hungerford, Berkshire and can be reached on +44 (0) 7926382655  or arabella@theloadstar.co.uk
Alison Rolph, advertising design and development

Well-designed ads grab attention and prompt a response from your audience. Channel that response to linked web pages (landing page) and you have the ingredients for a truly successful campaign, with the greatest return on investment. Our design partner, Rolph & Floyd, is ready to design your banner and display ads to go on The Loadstar and create unique landing pages to link from your ad.
You can contact Alison at alison@rolphandfloyd.co.uk.
Paul Kelly, Actualis, marketing consultant

Growing a business is a constant challenge, particularly with limited marketing resources. Which is why The Loadstar has launched a strategic partnership with Actualis Marketing, specialists in the freight, logistics and supply chain sector. If you want to grow your business, please contact us or Paul Kelly at paul@actualismarketing.com