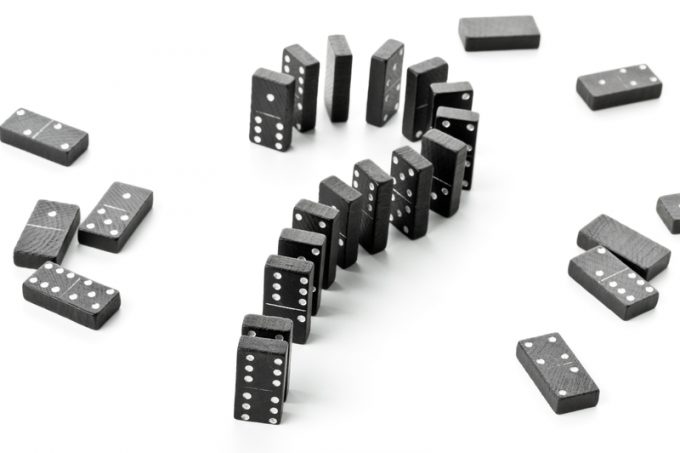 ZERO HEDGE reports:
By George Lei, Bloomberg markets live commentator and reporter
Tensions surrounding Taiwan eased a bit this week as China on Tuesday concluded its military exercises held around the island. Taiwan's benchmark equity index closed above its 50-day moving average on Thursday for the first time since May 31.
For policy makers in both Beijing and Washington, however, the push to reduce economic dependence on each other appears far from over. US House Speaker Nancy Pelosi's Taiwan trip and China's military responses added tension and put decoupling on a fast track.
Since the war in Ukraine broke out in February, US and China have worked to lessen the impact on their respective supply chains and financial markets, with a potential Taiwan conflict on the mind. In early April, Treasury Secretary Janet Yellen said Washington is ready to use all its sanctions tools if China attacks the island. Last month, she stressed the need for "trusted" US allies to shore up global supply chains.
China responded by making preparations to sanction-proof its overseas assets and banking systems — including Hong Kong's. In May, the head of the Hong Kong Monetary Authority said the de facto central bank had plans for extreme situations, such as the financial hub being kicked out of the SWIFT system. The same month, China's holdings of US Treasuries fell below the $1 trillion mark for the first time since 2010…
To read the full post please click here.
Now read this from earlier this week: "The US and China are decoupling, but not as fast as you think". Excerpt here: 
Before China's fighter jets roared and its ballistic missiles screamed into the seas off Taiwan last week, analysts had already begun laying out — from incursion to inaction — what investors could expect next. Consensus among those forecasters was in short supply, and if anything, there is even less of it now.
Both the US and China have spent recent days arguing about the definition and condition of the status quo, but the status quo now feels unambiguously in motion. The safest-looking analytical bet, in that context, is on sharply accelerated economic decoupling between the US and China, but how likely is it to move from the current, highly selective form to a broader split?
Beyond the three days of Chinese military exercises due to end on Sunday and the petulantly imposed sanctions on Nancy Pelosi herself, the possible consequences of the US House Speaker's visit to Taiwan sit on a wide speculative spectrum. China's abrupt suspension on Friday, of bilateral meetings and co-operative talks on everything from defence policy co-ordination to drug-smuggling, lengthens the list of bad plausible scenarios…