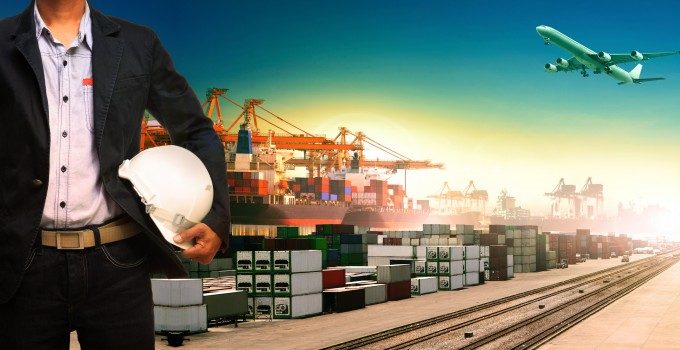 Emerging container terminal operator Yilport has revealed it has set a target of becoming one of the world's top 10 port operators by 2025.
Eryn Dinyovszky, general manager of the firm's box operation in the port of Oslo, said at the recent TOC Container Supply Chain event in Rotterdam that the group's strategy included developing "greater capability in the supply chain".
The company is part of Turkey's privately owned Yildirim Group, which has interests in mining, commodities, shipbuilding and ship management, as well as ports and logistics. The group also owns a 27% stake in French shipping line CMA CGM.
"We are not just a container terminal operator, but have the ability to go into different sectors as well, and that fits in with our change strategy," Ms Dinyovszky told delegates.
"Yilport aims to be in the top 10 port operators by 2025. It's a big challenge. But one of the [group owning] brothers has the vision – he is going to put his money where his mouth is and it's pretty exciting to see how the portfolio has the potential to grow in the next few years," she added.
Currently the group's portfolio comprises terminals in Turkey's Sea of Marmara, a 50% stake in Malta Freeport and a growing number of operations in Scandinavia.
"In the Nordic region, we have a terminal at Gavle in Sweden; the Stockholm Nord Combi terminal, which is opening in September; and we took over the concession to operate Oslo on 1 February," she said.
The concession to operate Oslo's Sjursøya Container Terminal did not come without problems, however, chiefly with a labour force heavily resistant to the automation programme Yilport was intent on implementing.
"The labour costs there are among the highest in the world and the toughest issue to tackle as a new company coming into Oslo was the labour situation," said Ms Dinyovszky, who herself became the target of a vitriolic media campaign.
"However, the key was being transparent. Our customers understood our strategy, and I have to say thank you to Unifeeder, who probably felt the issues the most.
"But, so far, being transparent with our own team and our own labour has been a pretty successful strategy – I have never once told our crane drivers that we are not going to automate or that automation is not part of future, because it is. The business case for automation is relatively straightforward, with the high cost of labour," he said.
The fundamental changes in shipping are also posing challenges for feeder ports, with the new generation of ULCVs constantly throwing feeder and shortsea carriers off their schedules – "almost no vessel that is due to arrive on a Monday has actually shown up on a Monday".
But that has given terminals the opportunity to engage more with shippers.
"You start to see some of the major importers, such as those in the banana business, asking whether they are really getting the benefit of shipping with the big alliances, or whether there are cost benefits in going to other parties such as 3PLs.
"We see ourselves working closer and closer with that end customer. In the Nordic area this is a game changer and it means port operators ask what other services they can provide.
"Yilport, with three terminals in the Nordic region, has the potential to open up new corridors, such as moving empties from Oslo to Sweden where there is a deficit – maybe we need to become a rail operator to get that moving. That inland piece is where we are going to make that difference," she said.
The forthcoming opening of the Stockholm Nord Combi terminal will give shippers in Stockholm an alternative to the city' s own port, she added.
"The proposition is to ask why customers need to go to Stockholm when they could call at Gavle and rail the cargo to Stockholm?"