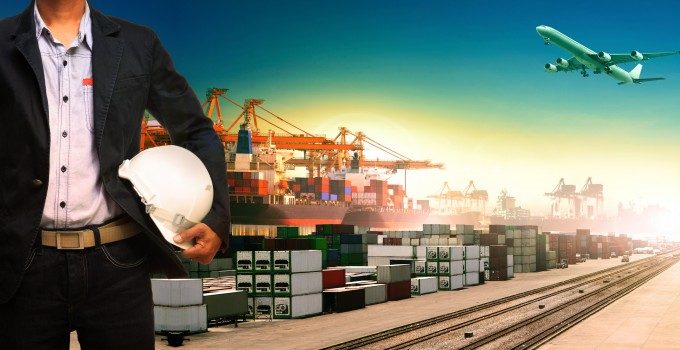 Chinese New Year begins today, and with it the largest annual migration of humans in the world: an estimated 245m migrant workers in China head for home for the two-week break, impacting the factories and the supply chain.
The break will give manufacturers a pause to consider whether to retain or move their factories either within China or outside. It remains a difficult call for shippers and transport providers alike.
According to Bright Su, director of import logistics at Orchard Supply Hardware, a leading US outdoor goods chain sourcing in China, the holiday seasons actually tend to be extended over more than a fortnight.
"Contrary to the commonly held perception that all factories shut down all of a sudden, they actually shut down and re-open gradually – factory workers will leave around two weeks before Chinese New Year, enjoy at least one week's holiday and after that around 80% will return, and slowly, for the period two weeks after Chinese New Year.
"Logistics decision makers and vendors should book logistics services 21 days before Chinese New Year, ensure goods are in the warehouse to be shipped one week before Chinese New Year or they will risk the possibility of seeing their cargo rolled by one week and facing heavy delays.
"It is also common practice for the factories to use incentives to attract returning and new workers," he added.
As Mr Su pointed out, lunar New Year is not the sole preserve of China, and some form of holiday will take place across Asia over the next fortnight.
"Vietnam, Malaysia and other south-east Asian countries observe a short break during the lunar new year holiday. Although there are limited direct calls available to Vietnam, Malaysia, Thailand, Philippines and Indonesia, many are reliant on feeders from these countries that connect at Hong Kong, Yantian or Kaohsiung for transhipment onto mother vessels. These will be impacted by CNY shipments from mainland China and compete for space on the same mother vessels."
However, Mr Su added that while the CNY holiday was inconvenient, it bore little influence on manufacturers' sourcing decisions.
"There are other factors such as labour cost, and currency exchange rates that drive the buyers to shift to other sourcing origins. I would think "China +1" sourcing strategy still holds true today, as no other country has China's manufacturing scale and sophistication. CNY holiday is not a driving factor in sourcing origin shifting, however. Buying companies just need to work around it, in my opinion."
However, a recent report by the Economist Intelligence Unit (EIU) emphasised the increase in manufacturing costs in the country, finding that average labour costs per hour in China rose by 11.9% each year between 2001 and 2012 and are forecast to continue at a similar rate until 2020.
However, by that time, Chinese labour costs will remain under 12% of the US equivalent. While productivity in China has increased, it has not kept pace with the steeper rise in labour costs.
In 2012 the average labour cost per hour in China was $2.1, compared to $35.7 in the US and $45.8 in Germany.
One response to the increase has been to shift manufacturing activity from coastal Chinese cities like Shenzhen and Shanghai to central and western provinces like Jiangxi, Henan and Sichuan, where there are lower labour costs, similar productivity levels and there has been larger-scale transport infrastructure investment by the country's central government, with $40bn recently invested in rail logistics and infrastructure.
However, some logistics providers have questioned the efficiency of these locations, whatever the investment in infrastructure, The Loadstar has previously reported.
In addition, the gap between coastal and central/western provinces in terms of labour cost is also narrowing, according to the EIU.
"In 2000 the most expensive labour costs, found in Shanghai, were over three times those in Henan province, which ranked last. By 2012 the highest earnings, in Beijing, were 2.4 times greater than those in Jiangxi, the province with the lowest labour costs," it said.
This suggests that the migrant workers who choose not to return to factories after Chinese New Year, have a higher chance of earning similar salaries closer to home in central and western provinces, rather than return to coastal factories.
Unilever decided to start moving manufacturing from Shanghai in 2005 as a result of rising labour costs, and relocated to Anhui, which is relatively close but inland along the Yangtze corridor. However, the EIU also found that that had an impact on wage levels, with salaries in the province increasing by six-fold between 2000 and 2012.
More recently, manufacturers have looked at alternatives to China altogether, such as India, Vietnam and Bangladesh.
There is also the additional opportunity of near-sourcing production, with Turkey a favourite to serve Europe, and Mexico for the US. Both pay higher labour costs but reduce transportation costs and, crucially, supply chains, which results in less working capital tied up in inventory spending months at sea.
The EIU concluded that wage inflation is only likely to continue, boosting the cost advantages of China's new competitors.
Earnings per hour in China (%) 2019 forecast
US                         11.2
Brazil                    35.2
Mexico                  55.2
Turkey                  75
Vietnam               177
India                     218
So, for example, Chinese labour costs, compared with Vietnam and India, are set to increase from 147% and 138% respectively in 2012 to 177% and 218% in 2019, the EIU forecast.
However, whether these countries can take advantage of the comparatively lower labour costs to win production business will also depend on the progress of their supply chain infrastructure.
Central and western Chinese provinces such as Henan, which has a large labour pool plus relatively good infrastructure, is likely to remain competitive as long as it can improve productivity up the value chain – Henan's average salary in 2020 is forecast to be $4.5 per hour – equating to 11.2% of the US average – compared to $3 last year.
One implication however, is that the future mass migration of workers during Chinese New Year may be far less than it is today.