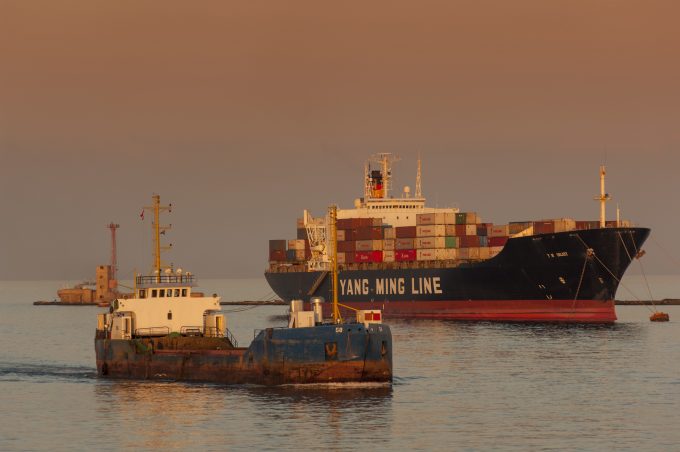 Taiwanese ocean carrier Yang Ming has added a 2016 US$492m loss to the net deficit of $258m the previous year.
Revenue plunged to TWD115.4bn, from TWD127.6bn in 2015.
Lars Jensen, chief executive and partner at SeaIntelligence Consulting, today described Yang Ming's financial performance as "very negative".
Although all deepsea carriers had suffered a "bad year" in 2016, Mr Jensen said Yang Ming's result compared unfavourably with its peers.
"To put the result into perspective, Maersk Line lost $384m and CMA CGM lost $452m. But it should be noted that CMA CGM is almost four times larger than Yang Ming in terms of capacity and Maersk Line is almost six times larger."
Hapag-Lloyd, approximately twice the size of Yang Ming, had "only" lost $103m in the same period, he added.
"It is clear that major changes must be implemented in Yang Ming if the recapitalisation plan is to be more than temporary salvation in the face of competition from the very large carriers," said Mr Jensen.
In January, Yang Ming sought to reassure customers and suppliers of its solvency after being identified by Drewry Financial Research Services (DFRS) as a "red flag risk".
A research paper published by DFRS suggested that Yang Ming, the world's eighth-largest carrier, had "taken the slot left vacant by Hanjin Shipping" as "the company with the most leveraged balance sheet in the industry".
However, the carrier published a robust response and said: "Yang Ming has never approached its creditors with any demands to restructure any part of its debt, and has no intention to do so going forward."
it continued: "Yang Ming has never failed to deliver in difficult times, even in the wake of the largest carrier bankruptcy."
It advised that it was to raise $54.4m through a privately placed rights issue with six Taiwanese investors, including the state-owned National Development Fund of Taiwan. This increased government-owned stock to 36.6%.
Yang Ming alluded to a bigger stake being held by the Taiwan government as being part of "the company's financial recovery plan".
In November the Ministry of Transportation and Communications created a $1.9bn fund, available to the country's shipping groups in case of financial hardship.
Since then, in an attempt to cut overheads and help make the container line more competitive, Yang Ming has slashed the pay of its senior executives by 50% and the salary of its line managers by up to 30%.
But shippers remain nervous after the sudden crash of Hanjin Shipping last year – not least because that carrier's biggest creditor was also a state-owned bank. Indeed, several shippers have told The Loadstar  they had decided not to book with Yang Ming, due to its perceived dire financial position.
Nonetheless, Yang Ming will now need to regroup again as it prepares its exit from the CKYE alliance to join THE Alliance from Saturday.
THE Alliance has set up an independently managed trust fund to safeguard cargo operations should a member go bankrupt. It said customers had shown "a clear demand for such a safety net".