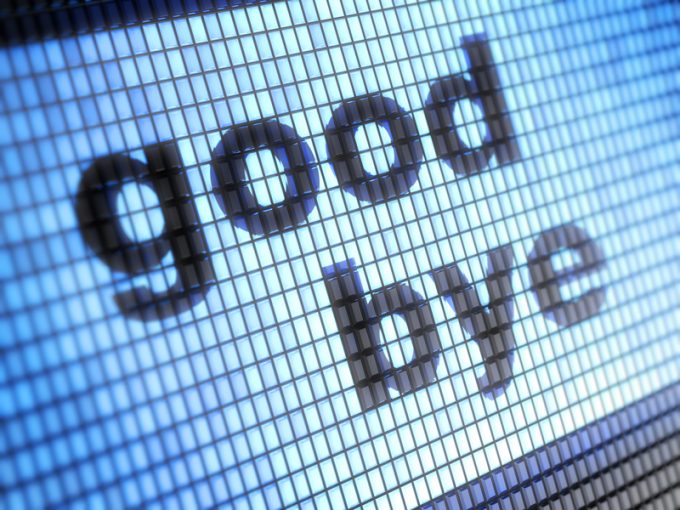 Mario Harik has been appointed president, North American less-than-truckload, and will succeed Brad Jacobs as XPO's chief executive officer once the spin-off is complete
 
Brad Jacobs will remain with XPO as executive chairman
XPO Logistics, Inc. (NYSE: XPO) today announced that Mario Harik will succeed Brad Jacobs as chief executive officer of XPO and join the board of directors following XPO's planned spin-off of its tech-enabled brokerage platform in the fourth quarter. Jacobs will remain with XPO as executive chairman, and will become non-executive chairman of the spin-off.
 
XPO further announced that Harik has been named president, less-than-truckload (LTL) effective immediately, after serving as acting LTL president since October 2021. The company plans to become a pure-play LTL transportation provider in North America by completing the brokerage spin-off and the divestiture of its European business.
 
Brad Jacobs, chairman and chief executive officer of XPO Logistics, said, "Under Mario's leadership, we've made major advances in transforming our LTL business, as demonstrated by the strong second quarter results we announced today. Since taking over LTL last fall, Mario has driven marked improvements in operating ratio, pricing and network fluidity, as well as customer satisfaction and employee engagement."
 
Jacobs continued, "Mario has been key to XPO's success since our earliest days, working side-by-side with me to build the company into an industry leader and innovation powerhouse. He has a deep understanding of our business, and he's the architect of our industry-best technology platform. I'm confident that we'll have a seamless transition from Mario's current role as LTL president to his leadership of XPO as a standalone LTL company."
 
In his first nine months as head of North American LTL, Harik improved the company's operating efficiency to a record level in the second quarter of 2022. Over the same period, he enhanced pricing, excluding fuel impact, from a year-over-year gain of 6% to 10.6%, rebalanced the network and spearheaded high-impact technology deployments. In addition, Harik accelerated the growth strategy, doubling production run-rate at the company's in-house trailer manufacturing facility and opening five new terminals, adding 345 net new doors toward a goal of 900 net new doors by year-end 2023.
 
Harik said, "The opportunity ahead for XPO is enormous. We have a high-ROIC LTL business in an industry with substantial barriers to entry, durable end-market demand, secular tailwinds and strong pricing dynamics. Our network has a robust technological infrastructure and a highly engaged team with many long-standing customer relationships. In the seven years that we've owned the business, we've improved our adjusted operating ratio dramatically — now, our new growth strategy has created fresh momentum. I'm excited to continue working with Brad and the team to create a world-class LTL carrier."
 
Less-Than-Truckload Business Profile
XPO will move forward from the spin-off with significant advantages of scale as one of only a few publicly traded LTL companies offering truly national US coverage. In addition, the business has unique competitive positioning with company-specific avenues for value creation, such as 130 commercial driver training school locations, in-house trailer manufacturing and comprehensive proprietary technology.
 
As of June 30, 2022, XPO's North American LTL business had an integrated network of 294 terminals, equipment assets of approximately 8,200 tractors and 27,000 trailers, and 25,000 accounts in diverse verticals served by approximately 22,000 employees, including 13,000 professional drivers.
 
For the full year 2021, XPO's North American LTL business generated $4.1 billion of revenue and $618 million of operating income, as well as the second best adjusted operating ratio of all publicly traded LTL carriers in the industry. For the full year 2022, the company expects to nearly triple the adjusted EBITDA generated by LTL from the time it acquired the North American business in 2015.
 
About Mario Harik
Harik has been instrumental in establishing XPO as a transportation leader during his tenures as chief information officer and chief customer officer, positions he held from 2011 and 2021, respectively, until his appointment as president, North American LTL. As CIO, he led XPO's global technology strategy and organization, including the creation of the company's flagship brokerage platform, which continues to drive the outperformance of XPO's North American truck brokerage business. For LTL, Harik oversaw the development of proprietary technology that is transforming the company's network operations, pricing management and customer service.
 
Prior to XPO, Harik was chief information officer with Oakleaf Waste Management, chief technology officer with Tallan, Inc., and co-founder and chief architect of web and voice applications with G3 Analyst. He holds a master's degree in engineering, information technology from Massachusetts Institute of Technology, and a bachelor's degree in engineering, computer and communications from the American University of Beirut in Lebanon.
 
About XPO Logistics
XPO Logistics, Inc. (NYSE: XPO) is a leading provider of freight transportation services, primarily less-than-truckload (LTL) and truck brokerage. XPO uses its proprietary technology, including the cutting-edge XPO Connect® automated freight marketplace, to move goods efficiently through supply chains. The company's global network serves 50,000 shippers with approximately 749 locations and 43,000 employees, and is headquartered in Greenwich, Conn., USA. Visit xpo.com and europe.xpo.com for more information, and connect with XPO on Facebook, Twitter, LinkedIn, Instagram and YouTube.